Samsung made its entrance in the foldable smartphone segment last year with the Galaxy Fold. It didn't go as planned since the first units of the handset came with a huge design flaw that could cause permanent damage in the display. For that reason, Samsung had to push the launch to several months later than the planned. Despite all the problems, the handset came in the second half of 2019 and achieved good results. In February this year, Samsung introduced its second foldable smartphone in the form of Galaxy Z Flip and it was a blast! The handset came with a clamshell form factor and the Snapdragon 855 SoC. The use of last year's flagship chipset allowed Samsung to offer it on the $1,500 range. Samsung, however, didn't forget the smartphone series that started the foldable game. According to rumors, the company will introduce a new Galaxy Fold 2 in August this year, alongside the Note 20 series.
The Galaxy Fold 2 will not come with S-Pen support after all
According to rumors, the Galaxy Fold 2 would come with S Pen support. However, a new report surfaced today from South-Korea claiming that technical limitations will prevent the handset from offering support to Samsung's smart stylus. Apparently, Samsung is omitting the S-Pen support due to durability issues of the folding screen. The thickness of the Galaxy Note10s screen which offers support for S-Pen is 0.4mm, but the UTG (Ultra-Thin Glass) found in the Galaxy Z Flip and likely coming with the Fold 2 is 0.03mm thin. It's not durable enough to support the S-Pen.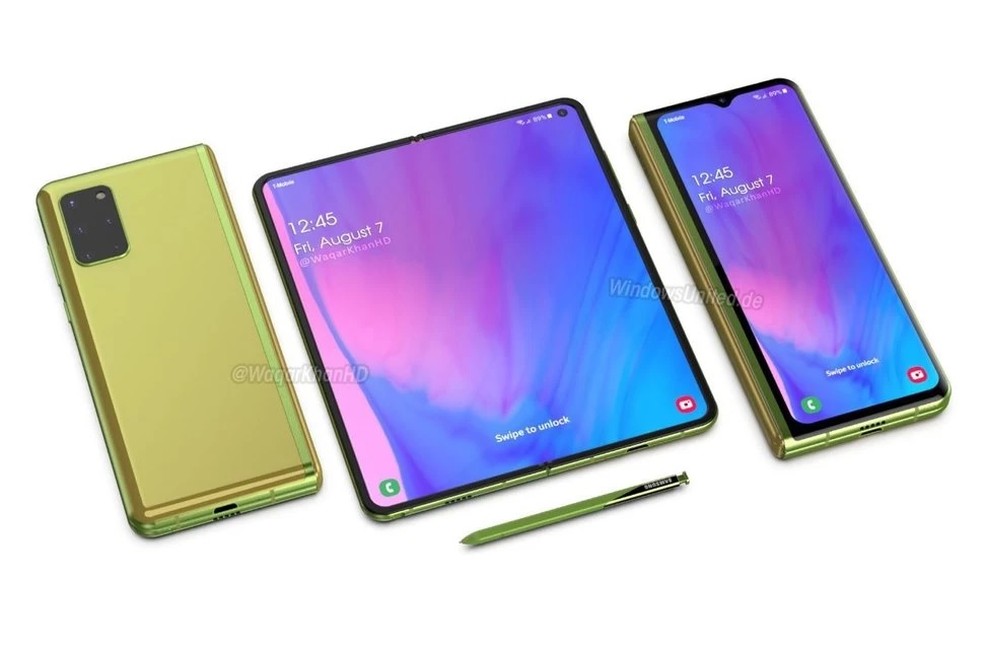 Despite the lack of S-Pen support, Samsung is putting some effort into improving the overall display quality. Or at least, improve the user's experience. For that reason, Fold 2 is likely to come with a 120Hz display. This doubles the amount offered by the original Galaxy Fold. The handset will also be larger than the first model and will offer higher resolution. Perhaps, we'll be seeing another QHD+ display. Unfortunately, this information can't be confirmed right now.
Moreover, the Samsung Galaxy Fold 2 will come with a 256GB version alongside a 512GB model. The presence of a variant with less storage will help Samsung to bring the starting price of the handset down. Besides the Galaxy Fold 2, there are reports of a new Galaxy Fold Lite and even a 5G variant of the Galaxy Z Flip. If the rumors are accurate we'll know soon enough, after all, August is inching closer.