Huawei Share is a feature that will be introduced on Huawei smartphones starting from the update to EMUI 8.1. The feature allows you to turn your smartphone into a real server dedicated to storage, from which you can take files from any device that is connected to the same network. This feature has never leaked – not even at the presentation of P20 – but it was unveiled today by Bruce Lee Lee, vice president of Huawei's mobile sector.
The purpose of Huawei Share is to make it easy to share files between different operating systems. There are no major problems between PCs in terms of file sharing but the situation changes when it comes to smartphones. When an Android device attempts to transfer files to an iOS device, things get even more complicated and often times, the cloud is the fastest solution.
Gizchina News of the week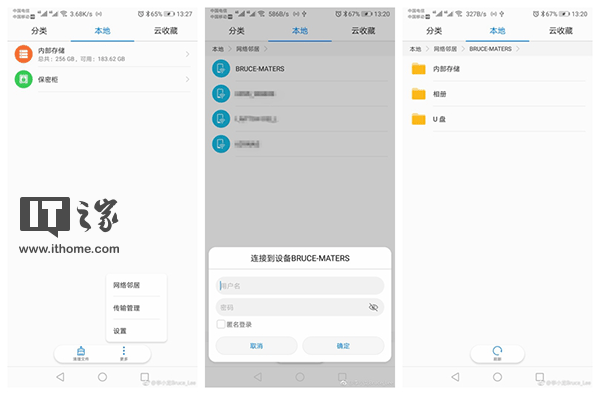 Huawei Share instead allows the smartphone equipped with EMUI 8.1 to become a sort of hard disk connected to the network. All the devices that will be connected to the same LAN will be able to pick up contents (and probably even to deposit them) without any kind of special configuration. The smartphone becomes a real network device. Communication can take place on another Android device, iOS, a Windows PC or Mac. The only requirement is that they have to support the SMB file exchange protocol.
This is a very useful feature, which together with the Artificial Intelligence in the management of the OS makes EMUI customization of the Android operating system even more interesting.