It has been a long time since we saw the latest LG tablet. This does not only apply to LG, other Android tablet manufacturers have released very few new tablets last year.
Now, a new patent shows that we may expect a new LG tablet in the future. The company has a premium design documented in home country Korea. The tablet is patented with the accompanying case. We also found a wireless keyboard that can most probably be used in combination with the tablet.
LG tablet with cover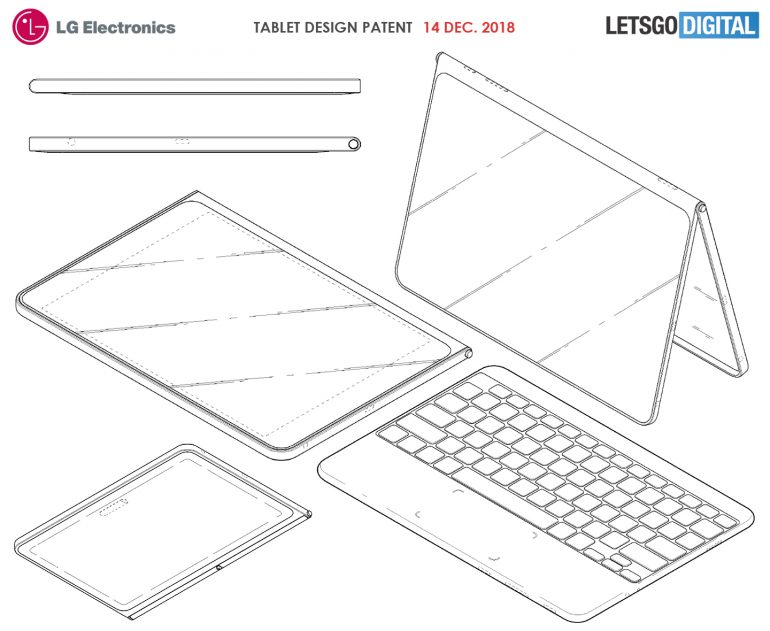 LG Electronics has applied for a design patent for a tablet PC at KIPO (Korean Intellectual Property Office). The patent has been approved and was published on December 14, 2018. As usual with a design patent, the explanation around the sketches is limited.
Nine images are included, showing the tablet from all angles. The patented LG tablet has a modern and premium design with narrow screen edges. The corners are nicely rounded, this also applies to the display itself. The tablet is in a matching cover made of textile material. When the case is unfolded you can drop the tablet.
LG wireless keyboard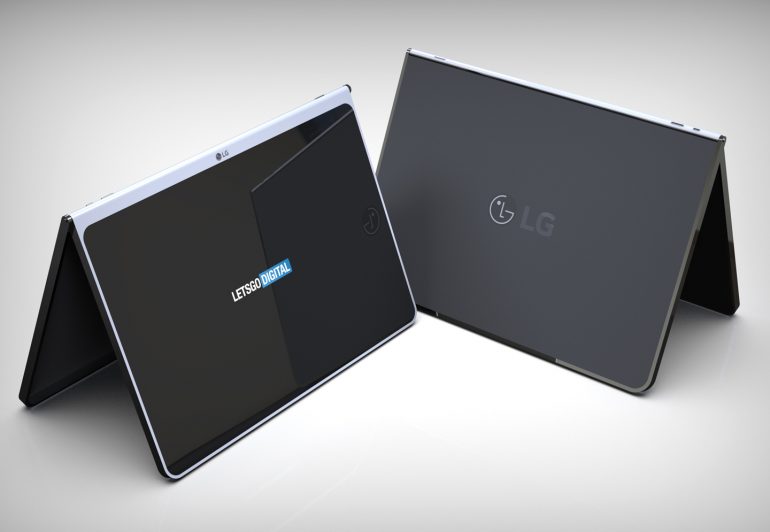 On the same day, KIPO awarded a design patent to LG Electronics. It is a wireless keyboard that in all likelihood can be used in combination with the tablet. Here too we see the rounded corners again. In addition, the wireless keyboard has a touch pad. There are also several buttons on the side of the keyboard.
It is as yet unknown when LG will release a new tablet. The patented design is most like the LG Tab Book Duo, which was launched in 2015. This tablet also had a separate keyboard, which could be combined in a compact way on the go.