Earlier today, Samsung released its Q4 2019 financial report which revealed a decrease in profits. However, when it comes to the smartphone division the company keeps achieving healthy numbers to keep its domain. As part of the report, Samsung outlined details about the future of the smartphone segment. It will launch more foldable smartphones later in the year. This isn't a big surprise, after all, the company estimates it can sell 5-6 million foldable phones in 2020.
Back in the last year, DJ Koh confirmed that Samsung will "significantly increase the sales of foldable smartphones next year". According to the new financial report, the company will be focusing on flagships and foldable phones during this year. Moreover, the company will differentiate its premium smartphones by bringing even more 5G-capable phones. The second way to make them stand out against mid-range devices will be with the introduction of new designs and foldable handsets. The South-Korean firm believes that both product categories will help keep revenues steady.
Gizchina News of the week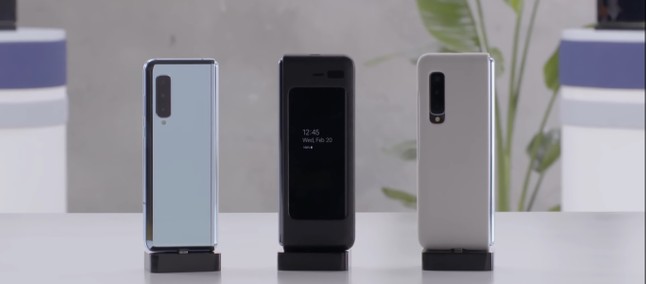 Samsung will bring more 5G flagships with unique design and foldable displays
The first step will be given in the next month with the introduction of the new Galaxy S20 series and a new foldable smartphone dubbed Galaxy Z Flip. The latter will feature a clamshell design that offers a modern approach and a full smartphone experience. While the Galaxy Fold was more a tablet than a smartphone, the Galaxy Z Flip will be ready for those that just want a modern, beautiful smartphone that also folds.
The Galaxy Z Flip will come on February 11 with Ultra-Thin Glass display which offers extra durability. The rest of the specs includes the Snapdragon 855+ SoC, two 12MP cameras and a 3,300mAh battery with 15W fast-charging. Besides the Galaxy Z Flip, we may also see a sequel for the Galaxy Fold late in 2020. This is the true year of foldable smartphones.