Google has announced the introduction of the new "Explore" tab in the Android and iOS versions of the YouTube app. The tab had already been the subject of a test in recent weeks and is now officially distributed on all smartphones of the green robot and iPhone and iPad devices.
To access the Explorer, just click the appropriate icon inserted in the lower navigation bar (the second from left to right in the shape of a compass). At the top of the UI there will be some references to the categories of popular content such as Trends, Music, Video Games and more. Google will add Additional tabs over time.
The trended videos, however, can be dound a little further down, through a section that offers a vertical scrolling mode.
YouTube: the new "Explore" tab arrives on Android and iOS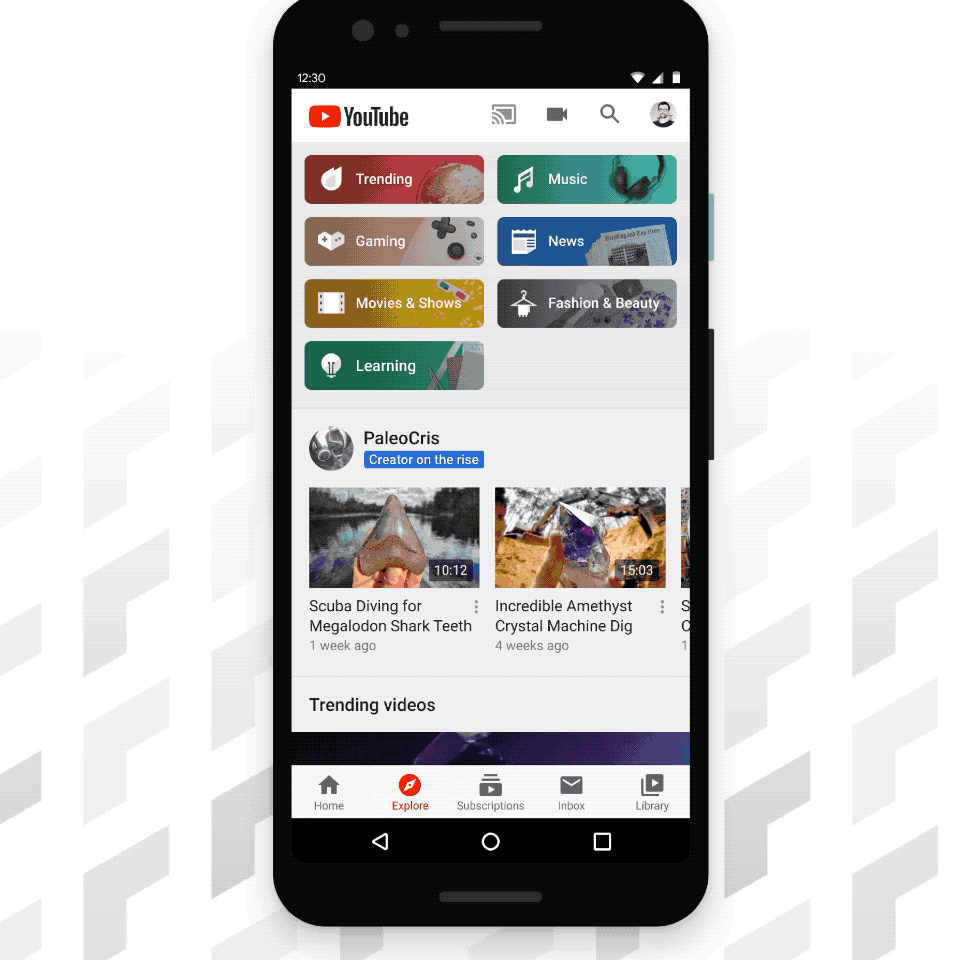 In a nutshell, the Explore page offers the following possibilities:
Gizchina News of the week
Easy access to destination pages: Tap the buttons at the top of the Explore tab to find new videos to watch from our existing destination pages – Music, Gaming, News, Movies & Shows, Fashion & Beauty and Learning. We plan to continue adding more destination pages over time, so let us know what you'd like to see.

More prominent Creator & Artist on the Rise section: 

As you scroll through your Explore feed, you'll see "Creator on the Rise" and "Artist on the Rise" before other trending videos. New creators and artists emerge on YouTube every day, so we hope this makes it easier for you to discover their content and connect with them and their communities! Learn more about Creators & Artists On the Rise.

Continue to see what's Trending on YouTube right now: The Trending page will continue to have its own section in Explore (& it's own button at the top too!) with the goal of showing you what's happening on YouTube and in the world right now. By the way, Trending displays the same list of trending videos in each country/region to everyone. Read more about how Trending works.
The Explore tab is already available in all countries on both versions of the YouTube app. The app has celebrated its 15th birthday just over a month ago with over 2 billion active users worldwide