The Galaxy Fold had a problematic journey due to initial problems in its build. This forced Samsung to postpone its launch several months forward until all the problems were fixed. When it came, we can say that the device sold well, despite its price and the whole fact that it is a niche device. It sold well to the point that Samsung is now preparing a sequel dubbed Galaxy Fold 2.
Back in February, the company announced its second foldable smartphone in the form of Galaxy Z Flip. Meanwhile, the Galaxy Fold 2 development is happening under the wraps. Today, a couple of rumors were shared by an insider from South Korea. According to him, the new foldable will really feel like an upgrade over the first Galaxy Fold. Moreover, it will introduce two new color options that were planned for its predecessor.
Galaxy Fold 2 Rumor)
– Increased external display size
– No S-PEN
– Around 229g
– Martian Green, Astro Blue added
(Colors may vary depending on the region to be released)
source : https://t.co/YIhxVlUpE0

Gizchina News of the week

— Sleepy Kuma (@Kuma_Sleepy) April 13, 2020
According to the source, the new Galaxy Fold 2 will feature a larger display with a similar form factor. It will still be a tablet-like device when expanded which is different from the clamshell-build of the Z Flip that when unfolded feels like a modern smartphone. Unlike previous rumors were pointing, this new bit denies a S-Pen on the second Fold smartphone. The new device will also be lighter than its predecessor weighing at 229g. The new device will come in Martian Green and Astro Blue colors, but its availability will depend on the region.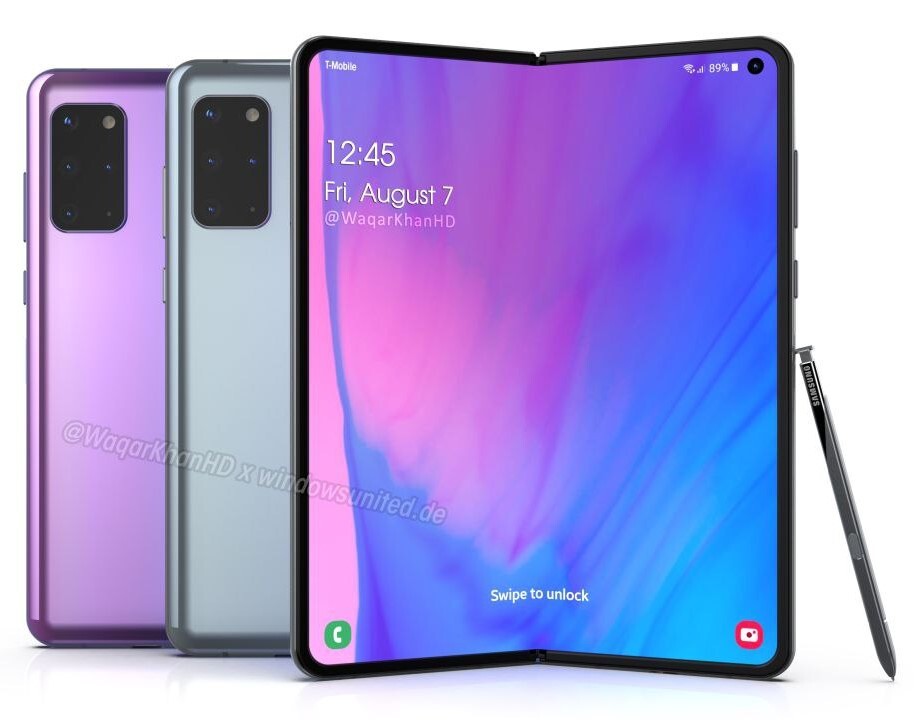 The company is changing the manufacturing guidelines in order to deliver more units at the same time. Samsung expects the demand to be higher than the first foldable device. Moreover, the company will introduce multiple RAM / Storage variants in an attempt to bring down the price.