Beats, or better saying, Apple's Beats released the Powerbeats Pro one year ago. While the Beats lineup is well-known for its lifestyle approach, the company unveiled it in just four color options. That was rather limited for the sake of style, users had to opt between Ivor, Moss, Navy, and Black colors. One year after the release, the brand will now unveil four additional colors to complete the Powerbeats Pro portfolio. These new colors seem to fit with warmer seasons.
The new colorways are – Lava Red, Glacier Blue, Spring Yellow, and Cloud Pink. The colors will be available "pretty soon", but unfortunately, that's the only time indication we have right now. Apart from the new colors, the hardware inside seems to be the same as the previous versions. Moreover, there's something that will undoubtedly hit those who have OCD. Despite the new colorways, all of these new options will come in a black charging case. The cases won't match the colors which are a bit disappointing for the sake of uniformity.
Gizchina News of the week
A little more about PowerBeats Pro
The PowerBeats Pro was the company's first hearables to join the crescent trend made of truly wireless earbuds. Interestingly enough, they came featuring Apple's H1 chip. That's the very same chip used in the second-gen vanilla AirPods and the Pro version. Despite the similar hardware, the Beats are more comfortable for users since they come with a build that loop around users' ears to ensure a secure fit and yet more comfortable than conventional earbuds.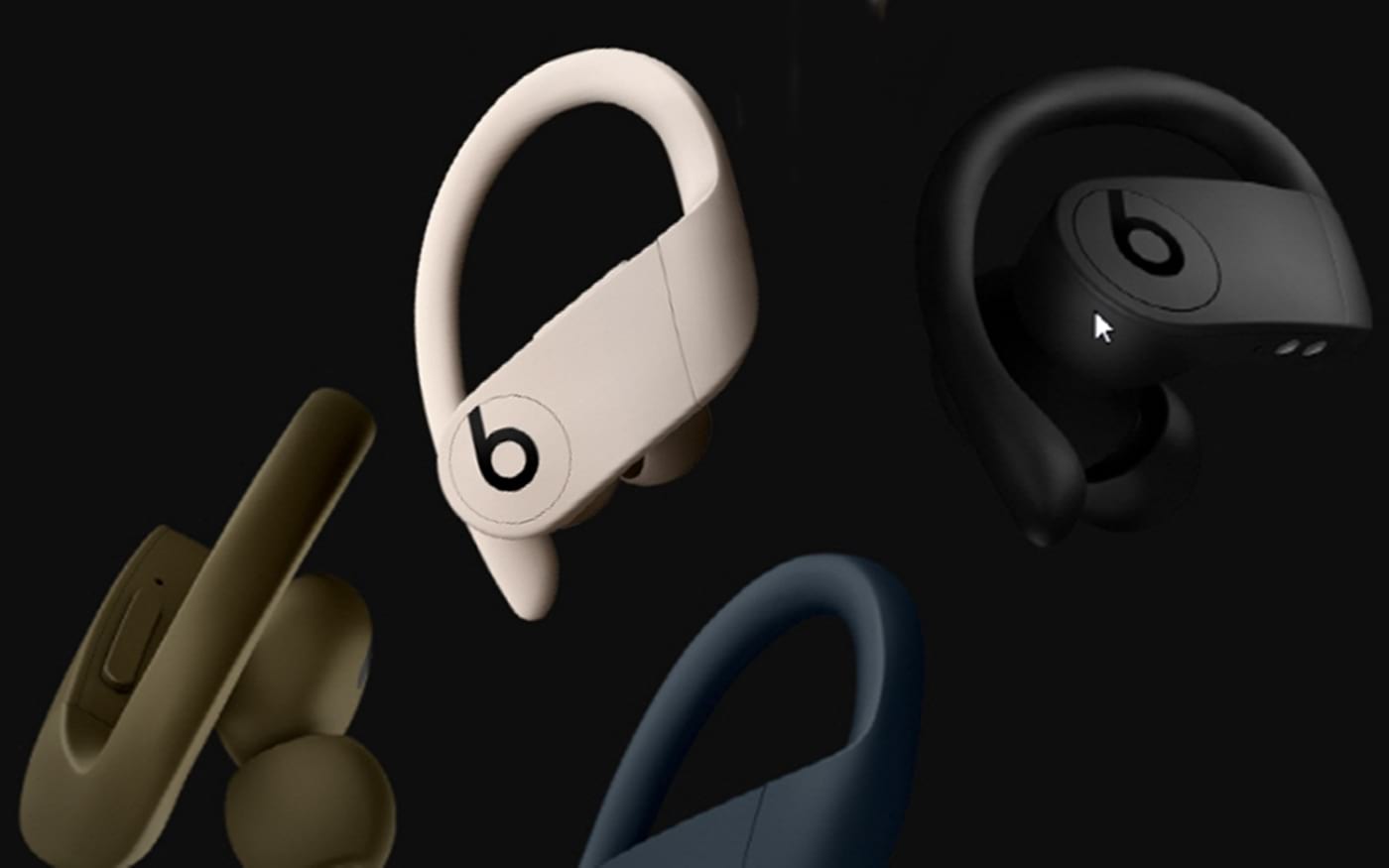 The PowerBeats Pro offers up to 9 hours of playback time. That's two times more what Apple's AirPods Pro manages with its less capable batteries. Moreover, the charging case coming with the PowerBeats Pro can increase the total listening time up to 24 hours. Apart from the battery endurance, there's something where the PowerBeats fails in comparison to AirPods Pro – it lacks Active Noise cancellation.
According to the retailers, the new colors will become available on June 1. However, we still need to wait for a confirmation from Apple itself. Although the report states that this will happen very soon. The new colors will come in anticipation of the warmer seasons but should come at the same price tag of around 250 Euros.