The upcoming iPhone 12 series is circulating through the rumor mill for quite some time. A recent report from Apple's reputed analyst Ming-chi Kuo revealed that the upcoming iPhone 12 models with 5.4-inch and 6.1-inch display are facing some issues with the lenses of the ultra-wide camera. According to the report, the coating of the elements produced by one of the suppliers for the non-Pro models seems to be more susceptible to cracking.
This report generated quite a buzz among Apple enthusiasts. Now, the maker of the problematic component has gone on record to deny these reports. Genius Electronics is Apple's main camera lens supplier. According to them,  all demands from clients are met and everything is following a strict schedule. Worth noting, that Apple is also using Largan Precision's services. So even if Genius Electronics fails to meet the company's requirement, Largan Precision will likely compensate for any possible delay. In other words, none of the upcoming iPhone 12 models should suffer from delays generated by the material of its ultra-wide cameras.
Apple has delayed the iPhone 12 presentation even further
According to renowned analyst John Prosser, Apple plans to make a very curious move. First, the company will be releasing the new Apple Watch and iPad. After that, the company will release the new iPhone 12 series. The first event which will unveil the new wearable and iPad will be happening on September 7.
New, adjusted Apple dates!

Apple Watch & iPad
– Via press release
– Week 37 w/c Sep 7

iPhone 12 event
– Week 42 w/c Oct 12

Gizchina News of the week

iPhone 12 devices
– Preorders week 42 w/c Oct 12
– Shipping week 43 w/c Oct 19

iPhone 12 Pro devices
– Preorder and shipping in Nov (no exact date yet)

— Jon Prosser (@jon_prosser) August 12, 2020
According to the report, the iPhone 12 event will happen on October 12 with the pre-orders starting on the same date. The shipments, however, will only start by October 19. When it comes to the iPhone 12 Pro models, the pre-orders and shipments will only start towards November. Unfortunately, we still have no exact date as Apple doesn't even know when all pieces composing the iPhone 12 Pro will be ready.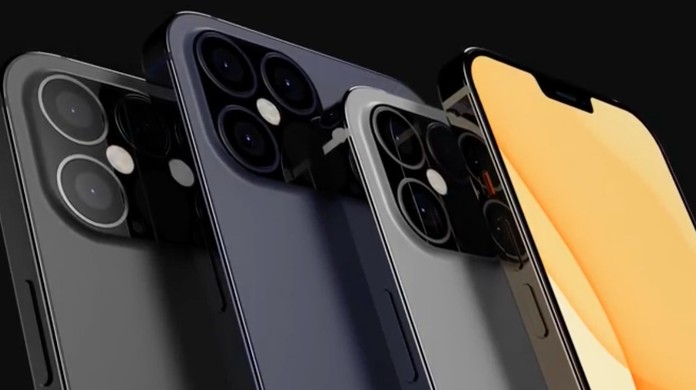 The new iPhones will be the first Apple devices to sport 5G connectivity. The new modems are being manufactured by Qualcomm. The chipmaker was the first company to tease the iPhone 12 delay. This has been confirmed by the company a few days after. Despite the arrival of Apple in the new 5G era, the handsets will lack high-refresh-rate displays which are a shame at this point. Worth noting that no even the 2021 iPhones will come with such displays. We can only expect this new tech to debut within 2022 iPhones. By that year, even the mid-range Android phones should be sporting displays of this kind.