Realme has just celebrated its second anniversary in May this year. The company that started as an Oppo sub-brand with the release of the mid-range Oppo Realme smartphone now is sailing international waters with its own name. In a short period of time, the brand become the fastest-growing smartphone brand globally with its presence solidified in 61 countries and regions. Li Bingzhong (Sky Li), the brand's founder and CEO shared some of the company's breakthroughs along with their next targets on Weibo.
The Realme CEO shared a letter on his Weibo profile in the form of an image. It goes into detail regarding the brand's achievements in the last two years. In this letter, the company executive mentions that Realme continued to be the fastest-growing smartphone brand in four consecutive quarters. Apart from this, the company also ranked number 7 globally in the last quarter in terms of market share.
Sky Li states that people questioned if there's a place for a new smartphone when Realme was established. It's funny to think about it now that Realme is one of the most solid names in the smartphone scene. However, two years ago this was a thought that would easily pass through our minds especially in a competitive market like the one for smartphones. According to Mr. Sky, his brand exceeded expectations by proving that new brands do have a place in the market.
"Realme will focus more on AIoT, but will ship 100,000 smartphones annually"
He also revealed that in the next two years, Realme will be much more than just a smartphone maker. The company will focus more on AIoT and will expand its presence in more markets. Realme already stated a dozen times that it wants to be considered a "lifestyle" brand that pushes much more than smartphones. The company gave important steps to expand its name this year with the release of a smartwatch, smart TVs, and even TWS earphones.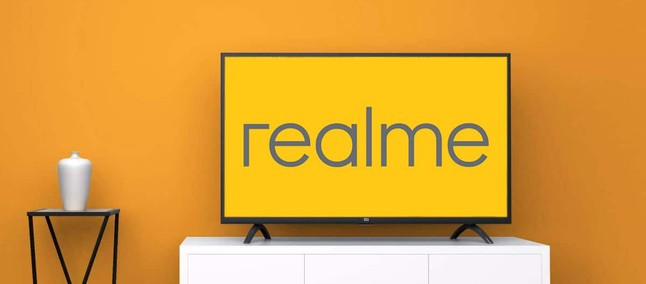 The executive wishes his company to become a leading player in almost all regions. The list includes South Asia, Southeast Asia, Middle East, Africa, Europe, Latin America, China, and Russia. Last but not least, the executive states that his brand wants to sell more than 100 million units of smartphones annually. If Realme hits this milestone, then it will be sitting beside mainstream brands.
Realme also has been a leading company by helping to expand 5G connectivity in China. The company already released several smartphones offering support for the fifth-gen network in the country. On September 1, it will reveal the Realme X7 series featuring compelling specifications and 5G connectivity.