According to several leaks and reports, Samsung is gearing up to launch the Galaxy S21 series in January this year. So far, we've been seeing these devices in a set of certifications. Even renders are starting to appear. Samsung recently filed a trademark "Samsung Blade" that may have something to do with the devices. Now, the company's filled a new trademark for a "Galaxy Space" product. It may be a VR headset, possibly coming along the S21 series.
Samsung filed the trademark with USPTO (United States Patent and Trademark Office) on October 22. However, it has been approved just two days ago on October 26. Interestingly enough, this new Samsung Trademark fits on Class 9 and can be either of the following products: Virtual Reality Headsets, LED displays, Routers, Digital door locks, Battery Chargers, Tablet PCs, Portable Computers, Vidoe Projectors, Smartwatches, Smartphones, and Audio Speakers.
Gizchina News of the week
LetsGoDigital, a source that is very familiar with patent applications, states that this undoubtedly is a virtual reality headset. According to them, a VR going by this name running Windows 10 Home OS passed by Geebench with 8GB of RAM in July 2019. However, the company can also use for future monitors with "Samsung Space" branding. We will probably know more about this device in the coming months. If Samsung is indeed planning a big event for January, then nothing will prevent new details from leaking out.
Galaxy S21 Ultra specs leaked
In light of the near launch, some of the specifications of the Galaxy S21 Ultra emerged. According to this leak, the new flagship will pack a 6.8-inch Dynamic AMOLED display with a 120Hz refresh rate and a center-aligned punch-hole for the 40MP selfie snapper. Samsung is skipping the in-display camera technology with the S21 series. The phone will boast the Exynos 2100 processor or Snapdragon 875 depending on the region of sale. The phone draws power from a 5,000mAh battery and has Android 11 OS with One UI 3.0 running on top. The dimensions are 165.1×5.6×8.9 mm and the phone will have just two colorways: Black and Silver.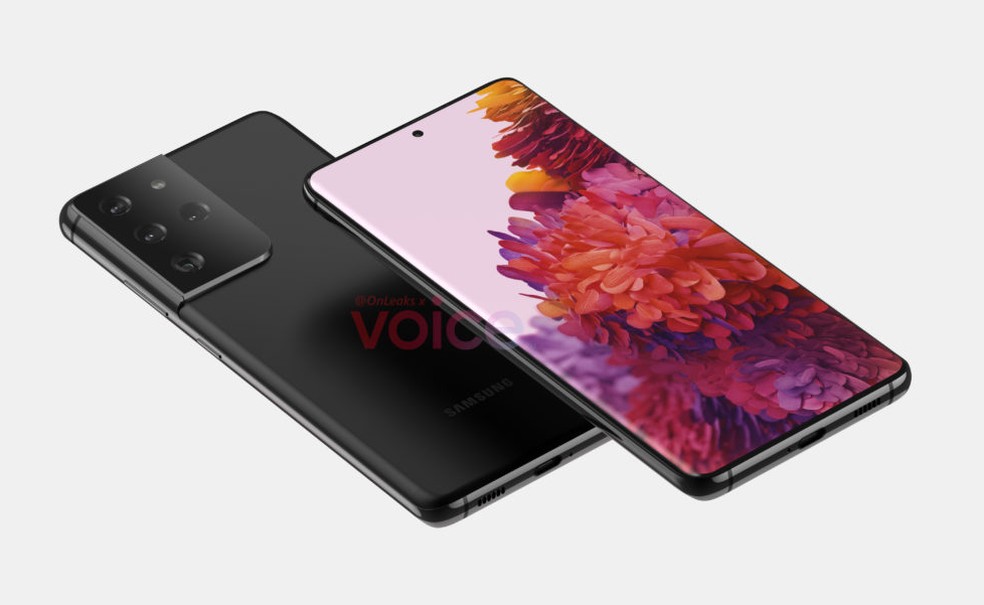 Samsung could be preparing a new VR Headset to launch alongside the new devices. With this in mind, we're expecting some exclusive VR features to come with the new handsets. As aforementioned, we believe that more details will be popping out in the next weeks. After all, in this world of leaks, it's hard to keep devices a secret.