Samsung is gearing up to launch the first devices of its 2021 range of mid-range smartphones. The company keeps achieving good numbers from its Galaxy A and M-series, for the next year it wants to keep the domain of certain markets. Apparently, the rumored Galaxy A72 4G is very close to a release. Yesterday, the device passed by the GeekBench benchmark platform. It revealed the presence of a Qualcomm Snapdragon 720G chipset, rather than an Exynos chip. Today, the very same handset passed by India's Bureau of Indian Standards (BIS) certification. It suggests an imminent release.
The device passed by BIS certification with SM-A725F/DS model number, based on the previous report, this is the 4G variant. The handset with 5G connectivity bears model number SM-A726B. Samsung seems to be very keen on this strategy of two variants with 4G or 5G. We can understand if the price of 4G comes at a lower range. However, this goes against the strategy adopted by Chinese companies of forcing the 5G smartphone shipments even in countries that lack 5G networks.
Samsung Galaxy A72 listed on BIS certification.
Model number : SM-A725F pic.twitter.com/a0x62pqVHj

— the_tech_guy (@_the_tech_guy) December 26, 2020
Gizchina News of the week
This year, the company unveiled 4G and 5G versions of the Galaxy A51 and A71 devices. The 4G variants landed in India whereas Samsung took the 5G  devices to Europe and the USA. Countries where 5G networks are pretty much established. Based in this, it's safe to assume that the Galaxy A72 4G will be the only device reaching India at this moment. We don't know how smart this movie is, after all, Indian customers can already get plenty of 5G smartphones that will be more future proof than a 4G-only device.
Despite the recurring strategy, rumors have it that Samsung will start deploying cheap 5G alternatives by the second half of 2021. Until there, we expect the 5G smartphone adoption to grow exponentially. Of course, this is based in reports as Samsung is yet to disclose details about its 2021 strategy.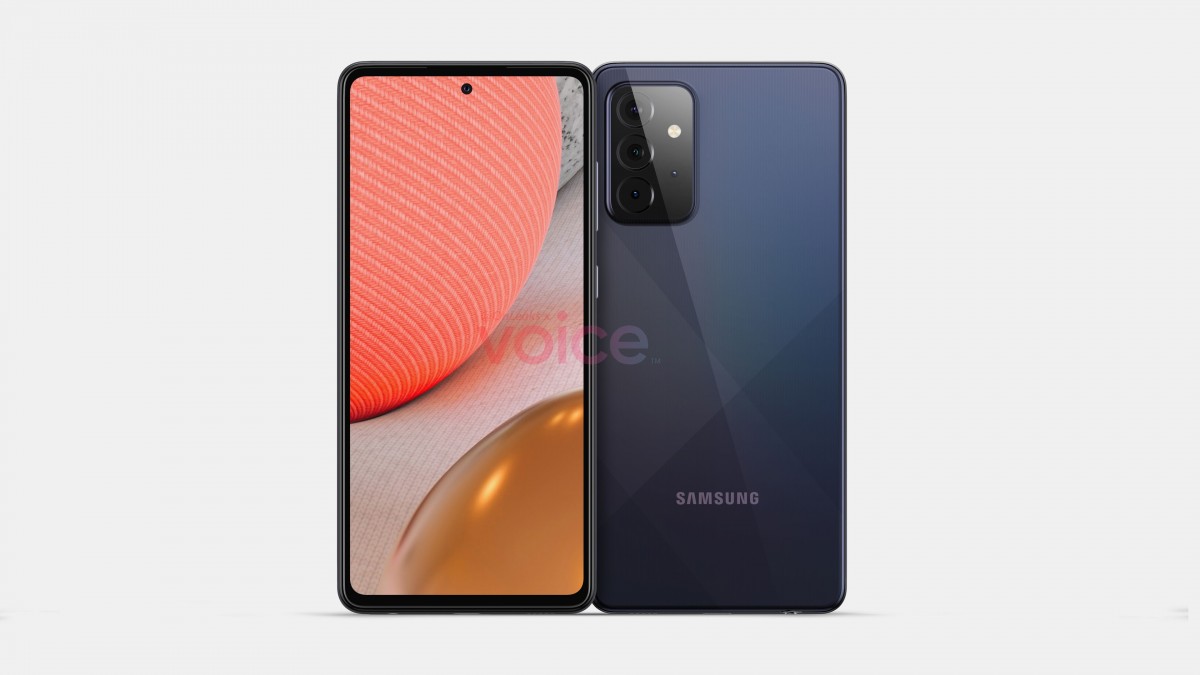 The Galaxy A72 4G and 5G variants should be identical, apart from the network support and processing power. Most of the 5G chipsets in the are beyond the Qualcomm Snapdragon 720G in terms of horsepower. So, we expect the 5G version to take the lead in connectivity and performance. Despite this, both devices are set to come with a 6.7-inch AMOLED display with a center-aligned punch hole. At the back, they will bring the Quad-Camera setup as the predecessor. It has a 64MP camera, 12MP ultra-wide, and two 5MP sensors.
Samsung is also preparing the Galaxy A32 and Galaxy A52 in 4G and 5G flavors. The latter is coming to succeed in the very successful Galaxy A51.