Samsung will officially release the Galaxy S22 series early next year and there will be a couple of surprises. It is already official that this series will have three models. It will have the Galaxy S22 base model, the Galaxy S22 Plus as well as the Samsung Galaxy S22 Ultra. Over the past few weeks, there has been a lot of focus on the Ultra model. This is because it takes a new design similar to what we see on the note series.
However, there is still some conflicting information regarding the exact design language of the Samsung Galaxy S22 Ultra. However, a former employee of Samsung Electronics wireless division using the pseudo name,  Super Roader, claims that the camera system will look different from whatever we have seen so far. Unfortntanetly, all the information regarding the Samsung Galaxy S22 Ultra design is just speculation. There is no verification of any of the designs as of now.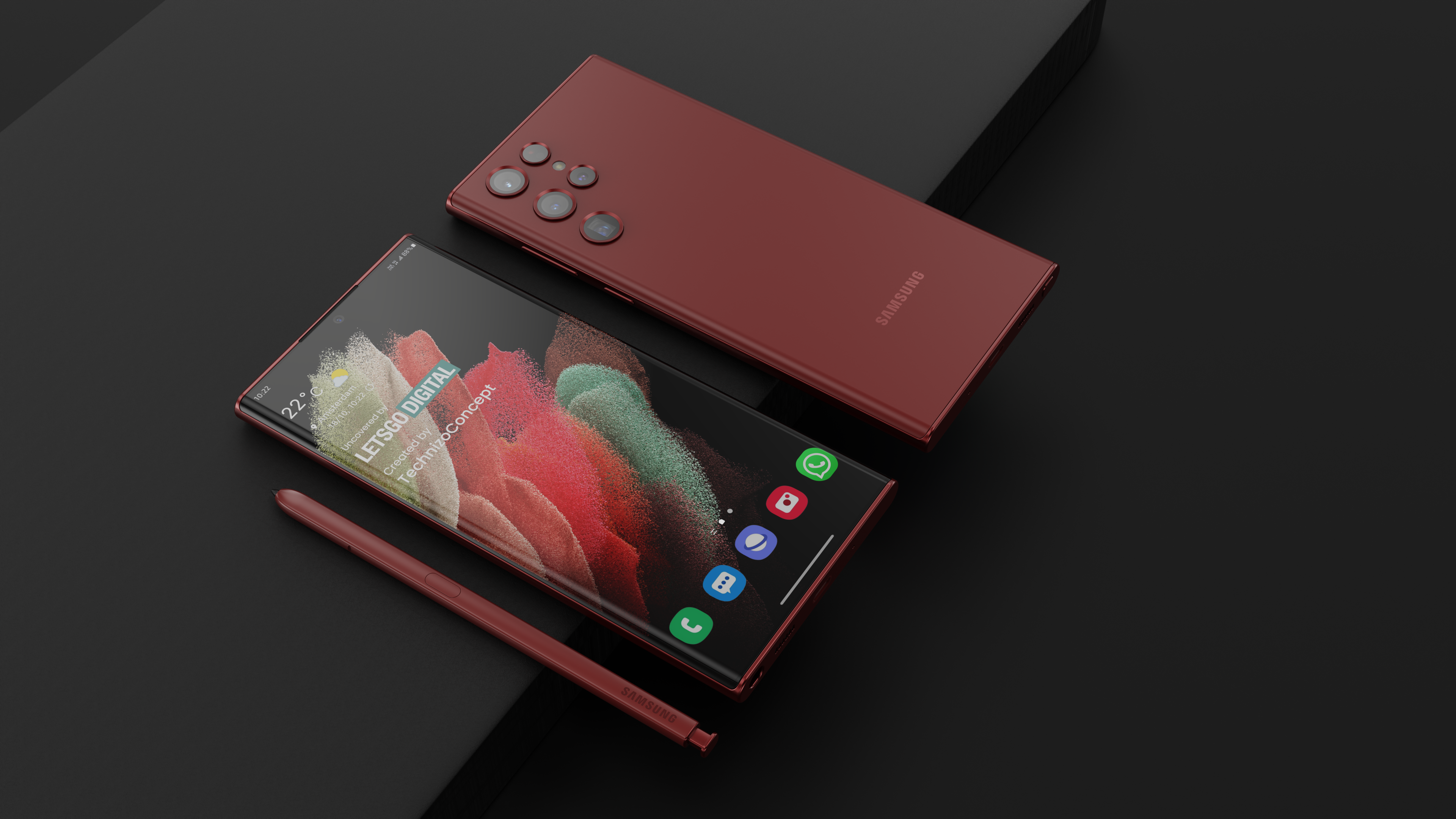 Gizchina News of the week
Samsung Galaxy S22 Ultra with a water drop camera
According to Letsgodigital, the South Korean manufacturer will opt for a water drop design this time – without a camera island. In that case, there will therefore not be a P-shaped or 11-shaped camera island at all. Samsung seems to want to equip the new top model with a similar camera design as is already used for cheaper smartphone models within the A series – think of the Galaxy A32 for example. The cameras of the S22 Ultra will of course protrude further from the housing than is the case with cheap smartphones such as the A32. This is because phones such as the A32 do not have a zoom lens. The new Ultra, on the other hand, will feature two telephoto cameras – with 3x and 10x optical zoom.
By choosing a water drop camera, you can also save on weight. Samsung does not want to make the new top model heavier than the S21 Ultra, weighing 228 grams. The S Pen compartment and the stylus pen itself obviously provide extra weight. The South Korean manufacturer wants to compensate for this by integrating as light a camera system as possible.
In the YouTube video below, Super Roader talks extensively about the S22 Ultra, of course, the expected camera design is also discussed. The South Korean video can be viewed with subtitles. The subtitles are not completely flawless, but the message gets across.
We expect to have the Samsung Galaxy S22 Ultra in black, white as well as the luxurious "Burgundy Red" version.