Wearables has been very popular in the recent years, especially the Smartwatches. The competition is very high, and among the competitors, Huawei is undoubtedly a role player that cannot be ignored. Recently, new report said that Huawei has registered a new Smartwatches trademark in the European Union Intellectual Property Office.
The EU Intellectual Property Office received an application for a "Huawei Watch X" trademark submitted by Huawei, which appeared in the Smart wear category.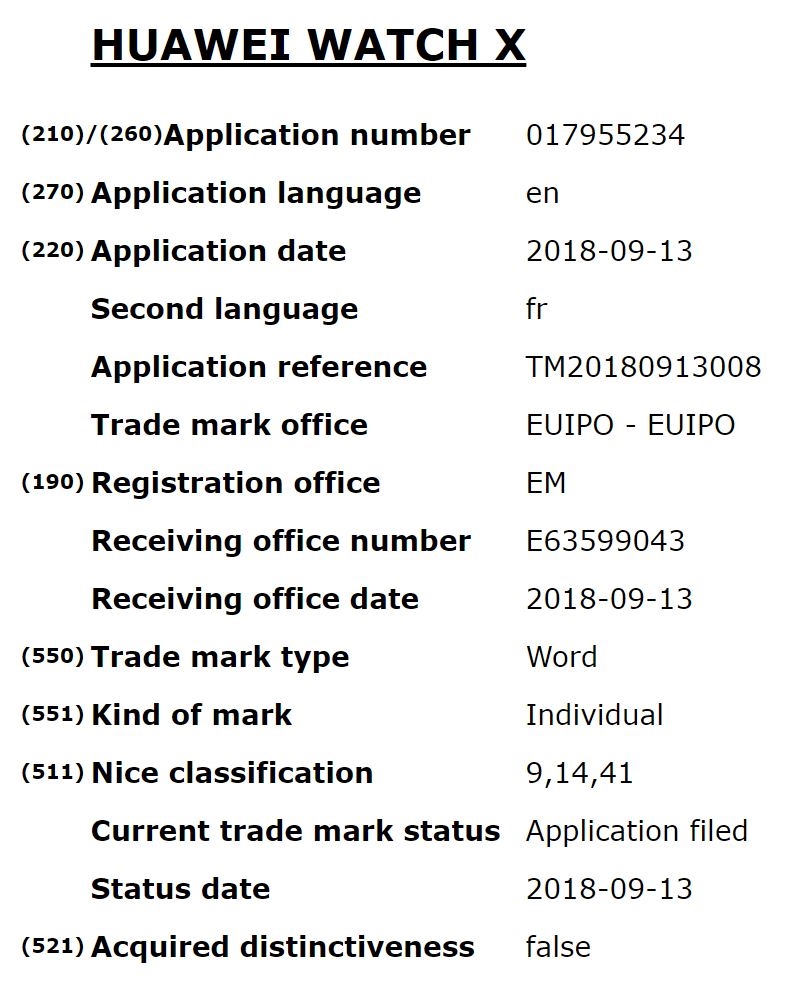 Previously, IDC published a statistics about Smart wearables. Among them, Huawei's Smart wearable devices shipped 1.8 million in the second quarter, an increase of 118% compared with the same period last year. So they should be very confident about their new Smart wearables.
Gizchina News of the week
In the MWC held earlier this year, Yu Chengdong said that Huawei will focus on the Smartwatch market this year, and they are only releasing the 2018 Watch 2 in April this year.
Previously, Huawei's Smart watch named Watch GT passed the Russian EEC certification. According to some media reports, the Huawei Watch GT will adopt a round design and increase the screen ratio by narrowing the border.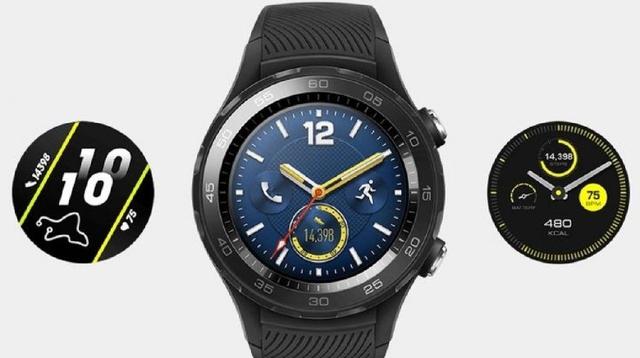 In terms of configurations, the Huawei Watch GT is likely to be equipped with the new Qualcomm Snapdragon Wear 3100 processor, with 768MB RAM and 4GB ROM, and it will run WearOS system.
Whether it is the new Huawei Watch GT or Huawei Watch X, they are very exciting. By the end, No doubt there will be more leaks about the this two devices in the coming weeks, So stay tuned for more details.