In the second half of this year, Meizu has successively launched a variety of products such as Meizu 16, Meizu 16X, Meizu X8 and Meizu V8, achieving full coverage of various price points.
However, Meizu also plans to release a new phone recently. Last night, Meizu's official Weibo released a warm-up poster, suggesting that Meizu Note 8 should be launched. From the picture, the above text is spliced ​​together as a "national camera phone". It can be seen that the main selling point of Meizu Note 8 should be the camera.
In addition, Ray Technology has received an invitation Today from Meizu officially. What is certain is that the new product to be released is Meizu Note 8. The specific release date is October 25 the same day as Xiaomi Mi Mix 3, and the location is still Beijing.
Gizchina News of the week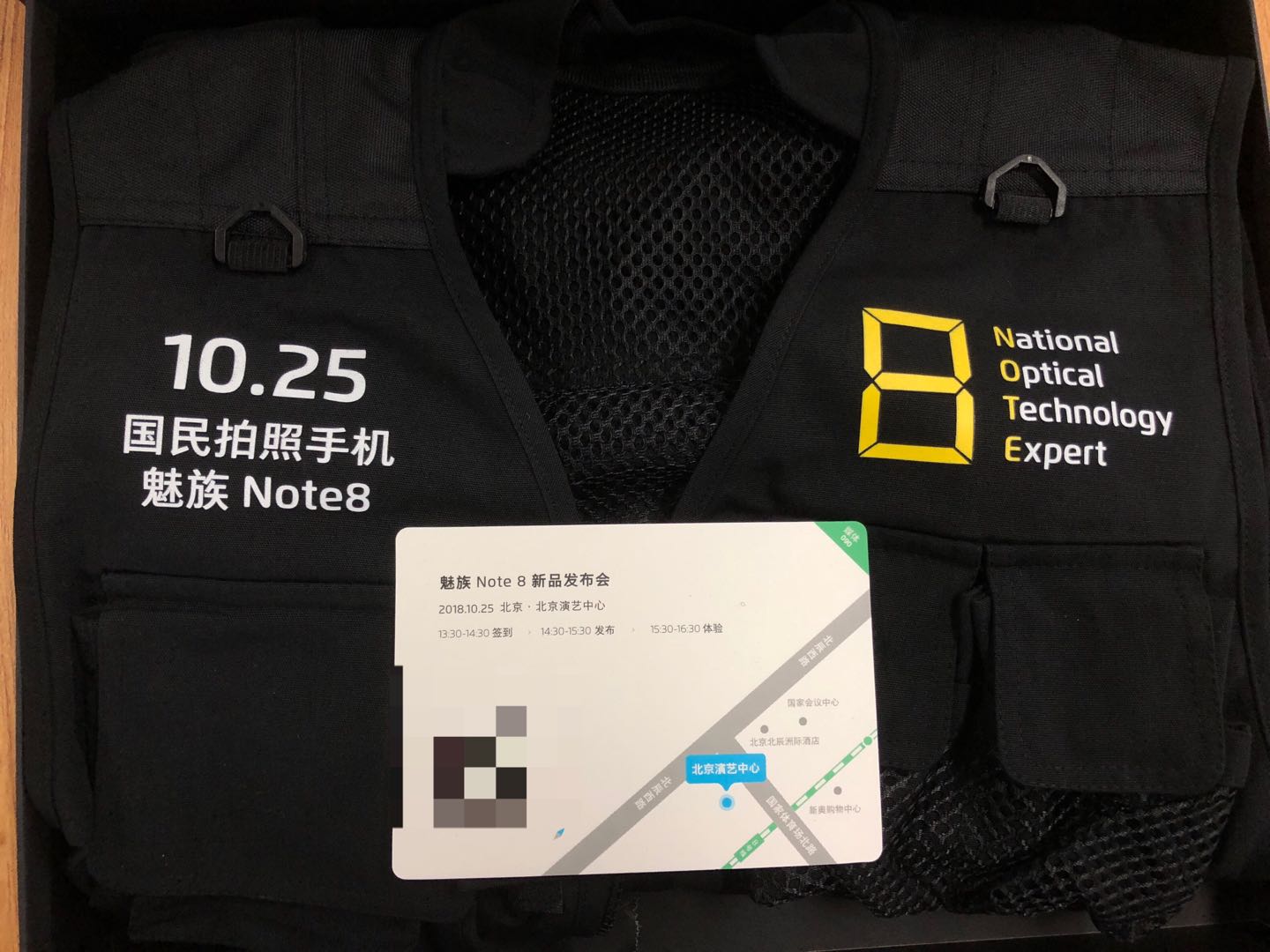 Recently, a Meizu mobile phone with the model "M822Q" appeared on the website of the Ministry of Industry and Information Technology. It has a rear fingerprint reader which is similar to the Meizu X8, its screen is 18:9 LCD.
For other configurations, Meizu Note 8 is equipped with 12MP+5MP rear dual camera, 8MP front camera, 4GB of RAM and 64GB of storage. The phone has a battery capacity of 3,500mAh and a processor clocked at 1.8 GHz, which is roughly the same as the Snapdragon 636.
Based on this informations, Meizu Note 8 should be a thousand yuan machine (145$) that focuses on the low-end market. Taking photos as the main selling point.