Over two days ago, we heard the first tidbits about the upcoming Android 10 update for the Galaxy S10 series. This update will come in the form of One UI 2.0. Currently, One UI is Samsung's most successful attempt in making an enjoyable Android skin. According to initial reports, all Galaxy S10 devices enrolled in the beta program would start to receive the referred update today. However, seems that it won't be the case at all. According to a Samsung representative, the One UI 2.0 launch date has been pushed back to mid-October. If that is indeed the case, it also means that the international release will also take some time.
Gizchina News of the week
Besides those bad news, the representative gave out more details on the participation criteria which will include a total of 10,000 beta testers. According to him, SK Telecom users will count with 5,000 spots, another 2,000 will go to KT Telecom subscribers and 2,000 more will reach LG Uplus users. The remaining 1,000 spots will comprise the unlocked S10 devices.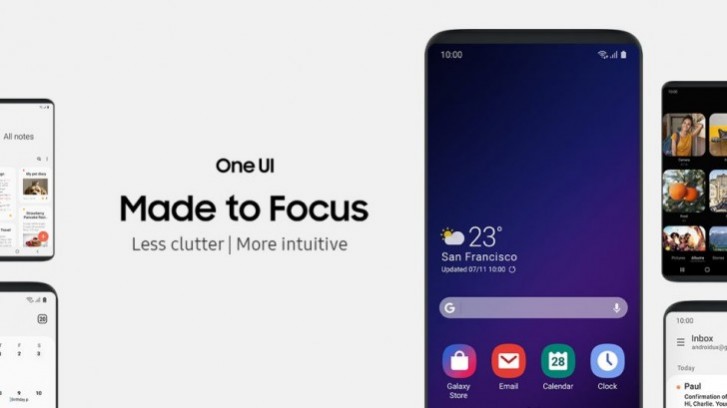 The second phase of the OneUI 2.0 beta testing will start from October 21 to November 14. Unfortunately, there are no details about the devices getting the update in the second batch. However, we truly expect to see the Galaxy Note 10 series getting the same treatment of its S10 siblings. After all, it is the most recent Samsung flagship. Worth noting that users will need to register through the Samsung Members app and register for beta testing.
Stay tuned for more details about the upcoming update, after all, Samsung can still change its mind about Android 10 rollout.