In light of an issue with the ultrasonic fingerprint scanner in the Galaxy S10 and Note 10 series, many Banks around the world are removing support to these smartphones from their apps. UK bank Nationwide Building Society has disabled the fingerprint login option in its app for Galaxy S10 owners, NatWest, another UK-based bank did the same.
The issue with ultrasonic fingerprint started while ago and it was caused by the use of cheap silicon screen protectors. This kind of screen protector has dot matrices so the clear protector wouldn't stick to the smooth glass. Unfortunately, this bypasses the ultrasonic scanner, since it is enrolling the pattern on the silicone cover rather than the user's finger. This way anyone can unlock the device by pressing the fingerprint area in these smartphones. Samsung promised an update that would not allow the ultrasonic sensor to work if any of these protective covers are installed in the smartphone. This way, users will need to opt between a cheap screen protector solution or their premium, but easily tricked ultrasonic sensor.
Good morning Robert, We've removed the app from the Play Store for customers with Samsung S10 devices. This is due to reports that there are security concerns regarding these devices. We hope to have our app available again shortly once the issue has been resolved. SY

Gizchina News of the week

— NatWest (@NatWest_Help) October 20, 2019
The situation is becoming worse for users all around the world. While Samsung struggles to provide the update, more banks are joining the list. The Bank of China also dropped support for Galaxy S10, Note10 and Tab S6 owners. Hapoalim Bank, one of Israel's largest banks, followed the wave. KaKao Bank, an online-only Korea-based bank, is also warning its users to disable fingerprint authentication.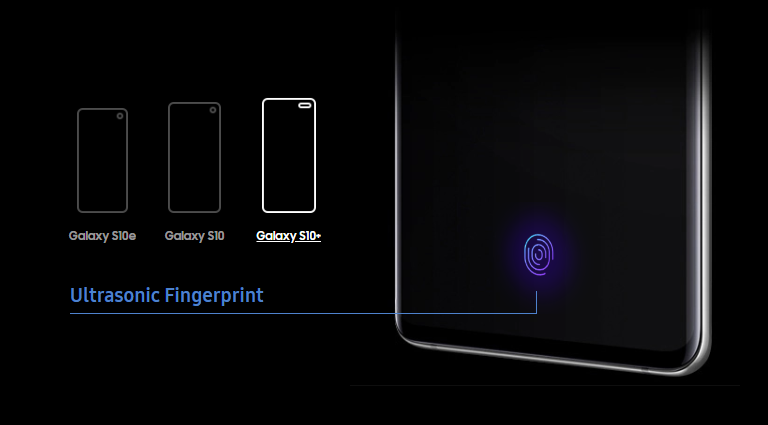 An update to address this security flaw in Galaxy S10 and Note 10 to come this week
Samsung promised to deliver the update this week, but until the moment there are no reports about this update. Also, once it arrives, users will need to delete their fingerprints and register again. Last but not least, once that the update arrives, these banks will need to re-add support for the affected smartphones.
One curious thing to notice is that the Tab S6 uses an optical fingerprint solution. Also, there are no reports about problems on this particular device. So, it seems that the Bank of China has gone too far on its judgment.