While smartphone companies are equipping new smartphones with more and more cameras, Google is tracing a different path with fewer sensors and a powerful algorithm. The Google Camera application can be considered the Holy Grail of camera applications in Android. For that reason, we have been seeing multiple ports for various smartphones in order to bring the best of Pixel's camera to other smartphones. This way, it's possible to combine the power of Google's Algorithm with the technology brought by the use of multiple camera sensors.
The GCam development community is pretty strong among Xiaomi and Redmi smartphones. The application has brought impressive results to many mid-range devices such as the Redmi Note 7 Pro and the Mi A3. Two months ago, Xiaomi introduced the Redmi Note 8 Pro, an impressive piece of technology with a powerful 64MP quad-camera array. Photography enthusiasts began to imagine the results that could be achieved by using GCam, but a barrier was before them.
There's no working version of GCam in a MediaTek's powered smartphone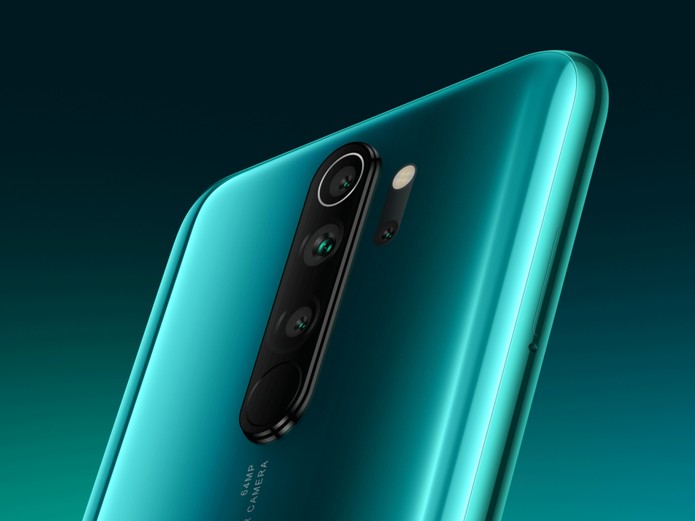 Unlike its Redmi Note predecessors, the Redmi Note 8 Pro ships with a MediaTek chipset. All the development made in GCAM has been made with Snapdragon chipsets in mind. After all, Pixel smartphones ship with Snapdragon chipsets. The use of Helio G90T chipset basically burned all the expectations GCAM fans had in using the advanced camera app on the Redmi Note 8 Pro. But if there's one thing we should never doubt, it's the power of the community.
The GCAM modder and developer Wyroczen has been working alone to make the GCAM app compatible with the MediaTek's powered Redmi Note 8 Pro. After a long period of work and tests, the developer has managed to bring a stable working version of the GCAM application for the powerful handset. Worth noting that at the current state, some features are still broken. However, we believe that in the future we will be able to see more advanced features coming to the midrange device such as Astrophotography. For now, it's good to see the power of Google algorithm delivering a new experience through HDR+ and NightSight modes.
How to Install GCAM on your Redmi Note 8 Pro:
The first thing you should do is to download the GCAM APK through this link. Besides the application, you'll also need to download a specific config file that is available here. Once both files are downloaded, install the application and if prompted allow installation from unknown sources. After installing open the Google Camera app and head to the "More" tab on the extreme right. From there, click on the "Settings" icon.
The settings menu will then pop-out, scroll down to find the "Save Settings" option. Select it and write any random name of your choice and save it.
Gizchina News of the week
After this, you'll need to scroll through your file manager app and find a "GCam" folder in the root directory of your internal storage. Inside this folder, you'll see another fold called "Configs", there you will paste the "wyroczen_rn8pro_3.xml" that you've downloaded along with the GCAM app.
Once you've completed the above steps just open the Google Camera application once again. There, you'll need to double-tap the black portion between the shutter button and circular preview of your photos.
After this, a dialogue box will pop-up and you can choose the XML file that you've downloaded before. Select it and click in the restore option.
After this, the Camera application will restart and you'll have a lot of advanced features to explore with your Redmi Note 8 Pro. According to the developer, many advanced features such as HDR+, Portrait, Wide-Angle shots are working with his version of GCam. However, he isn't satisfied enough and is working to bring more advanced features such as a full-working video recording and more features that are available in newer GCam versions.
Redmi Note 8 Pro Gcam Photo samples
Here are some photo samples that are available on the Redmi Note 8 Pro Official Photography Telegram group. On the left you can see pictures captured with the stock camera, while on the right there are the samples captured with Google Camera application.
The Redmi Note 8 Pro can capture pictures up to 64MP or reduce them to 16MP through pixel binning in order to have more detailed shots. According to Wyroczen, his Gcam app is currently limited to 16.1MP in order to have a working HDR+ mode, but it uses the same pixel binning process found in the stock camera app. But this time around, with all the advanced goodies brought by Google's algorithm.
That's a great work made by a single person, who is proving that GCam can work in a MediaTek chipset. If you want to keep following the development of Redmi Note 8 Pro Gcam, head over to the XDA thread, or join Redmi Note 8 Pro official group in Telegram.