We know that long waiting times can be really boring when you don't have much to interact with. This kind of situation happens very often in the Airport when you need to wait long before your flight. A good solution is to play games. This isn't a big deal if you have a Nintendo Switch, Laptop or even a smartphone hanging around. However, you're not in the best scenarios if everything you have in an Airport to play is a PS4.
A man caught the headlines during the weekend after he thought that playing PS4 in an Airport would be a good idea. He just wanted to kill some time playing Apex Legends. The problem? He plugged his PS4 into one of the Airport TVs which are used to display information about flights. He quickly discovered that these monitors are not meant to play games or any other content, to no one's surprise.
Gizchina News of the week
The history got even more surprising after the Portland International Airport's official discovered the "illegal gaming activities". When approached and asked "to unplug and cease using the monitors at the airport", the users reportedly asked "very politely" if he could finish up his round first. It's an online game if you suddenly turn off the console there's no way to resume the game rather than starting over again. Unsurprisingly, the request was denied, and Port of Portland spokesperson Kama Simonds took the opportunity to use the incident as "a good reminder of what not do at the airport."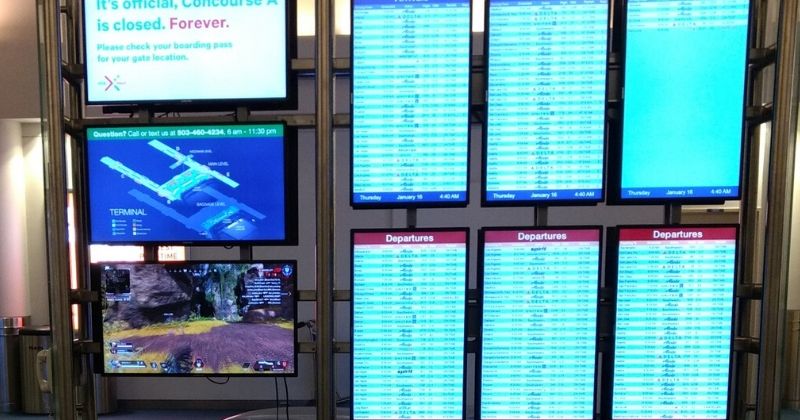 "You can't do everything you want in an Airport."
According to Simons, power outlets are fair game to travelers. However, monitors are out of the question. The incident demonstrates the addictive nature of screens and urges travelers to keep their game systems in their luggage. At least until they arrive at the final destination. She adds that the airport information monitors are very necessary and asks politely players to not use them to play.