The concept of smartphones with desktop modes is something that has been following new Android versions for quite some years. Custom Android version for desktop PCs like the Android x86 Project or Phoenix OS caught the headlines a few years ago. While they didn't get really popular, smartphone manufacturers have seen the potential of it. Samsung and Huawei are among these companies that have a custom desktop mode for their smartphones. Now, LG Android 10 update adds the South-Korean firm to the list of companies rocking a custom Desktop mode.
Interestingly enough, the Korean firm managed to keep this a secret until. Now, users who have an LG smartphone that is eligible for Android 10 will also get the new mode. The update was discovered by Carlos Bagnell while browsing through his Android 10 updated LG V50 ThinQ 5G.
Gizchina News of the week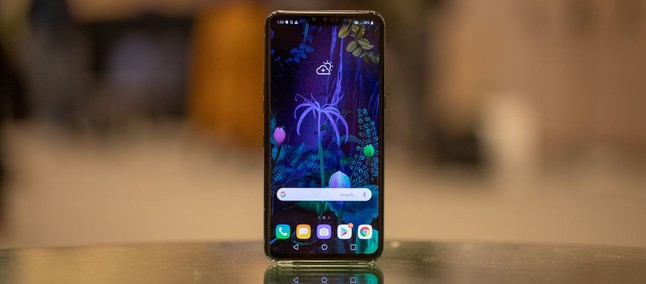 Worth noting that Google already has a Desktop Mode implementation in Android 10. However, it still is miles behind what OEMs are offering. The LG version, for example, offers a much better version of spanning large displays. It still needs some polishment, but the company is on the right path.
LG Desktop Model offers windows resize feature. Thus allowing users to have a PC-like multitasking experience. Worth noting that to use it you'll need a USB Type-C to HDMI adapter to hook up a monitor. Moreover, you'll need a keyboard and mouse to complete the experience.
The LG V50 ThinQ 5G received LG Android 10 UX 9.0 update about a week ago. Other devices such as the LG G8 ThinQ and LG G7 One also got the same treatment.