TWS earphones are trending as they never did before, for that reason, it's natural to see companies pushing new technologies to make their offerings stand against the growing competition. Apple still takes the lead in the segment with its AirPods Pro. According to a new rumor is working hard to implement new technologies in the hearables. A new bit indicates that the company will equip the future AirPods with Ambient Light Sensors to monitor data such as blood oxygen level and heart rate.
The report comes from the reliable folks at Digitimes and states that Apple has tasked supplier ASE Technology for manufacture the ambient light sensors and hypothesizes that the sensors could be used to monitor step count, head movement, and interpret hear rate. Interestingly enough, this solution is pretty similar to the heart rate sensor found in the 2018's Galaxy S9. It shines a light through your skin, and then the system measures the variations in the light that reflects back as heartbeats. We are curious to see how a sensor of this kind would work in earbuds.
Gizchina News of the week
Of course, it's unclear how this will apply in earbuds like the AirPods Pro considering their current form factor. Moreover, that's a feature that could come in the upcoming PowerBeats Pro or even the Apple AirPods Pro Studio. The latter might appear at Apple's WWDC 2020, or in a separate event. The former will have more space due to a ring that fits around your ear. The Studio, in counterpart, basically is a wireless headset with smart features.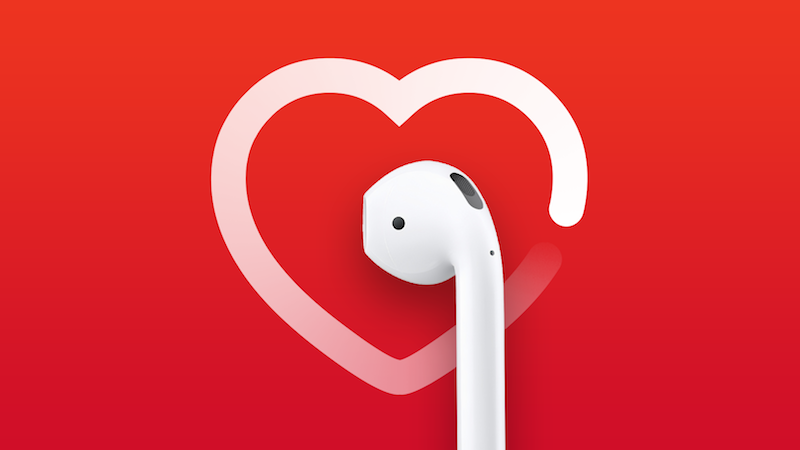 Apple wants to revolutionize the market of hearables with health-oriented features
Interestingly enough, Apple's ambient light sensor can also be integrated with some health features like sleep tracking. The company seems to be sticking with a strategy that is giving good results. The Cupertino-based giant revolutionized the market with its Apple Watch Series 5 and the ECG reader. Now, we'll see for the first time in the industry TWS earbuds with health monitor integration.