Samsung had a rough start in the foldable smartphone market with the Galaxy Fold. The initial units of the handset suffered from a problem in the display design which could severely damage the handset. The company was forced to postpone the handset's launch to several months after its original plans. However, the Galaxy Fold launched and it was considered a success despite its high price tag. Now, the company is pretty much consolidated in the foldable smartphone market with the Galaxy Z Flip being its latest entry. Now, Samsung is getting ready to unveil the Galaxy Fold 2.
The Galaxy Fold 2 mass production has started
According to a South Korean publication, the smartphone giant has begun mass-producing the Galaxy Fold. Considering the timing, it could be ready for a release in August. The first details about the handset internal may start to emerge in the next month. Worth noting that the handset may come alongside the Galaxy Note 20 series which usually comes in August. According to sources that are familiar with the matter, Samsung may use the Ultra Thing Glass (UTG) in the Fold 2 display. The very same material used in the Z Flip.
Gizchina News of the week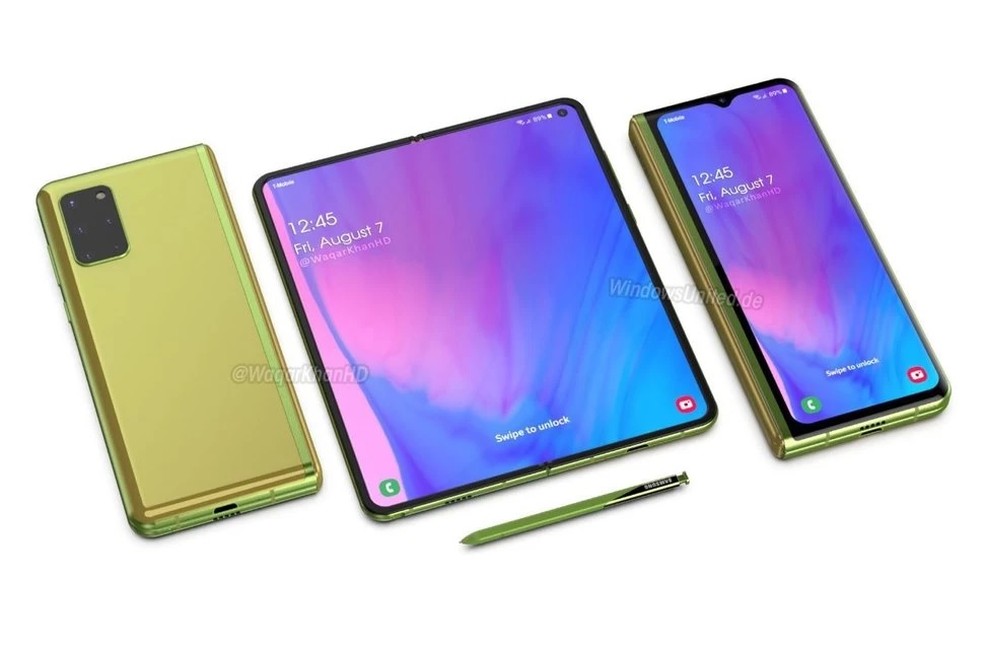 Apart from the 2020 specifications, the Galaxy Fold 2 is expected to cost less than its predecessor. Moreover, the device will surf in the new trend of high-refresh-rate displays. The market forecasts are predicting around 2.5 to 3 million of shipments this year. This is several times more than the original Fold achieved in the last year. The price will be a considerable factor to justify this success. The original Fold almost is a niche device due to its high price tag.
In addition to the Galaxy Fold 2, the company may also release a new Galaxy Fold Lite. It will be more affordable than its counterpart, but don't hold your breath for a sub $1,000 price tag.