LG once was one of the companies leading the smartphone industry, but we can say that the company has experienced with the LG G2 the last of its glorious days. Since this handset, the company has been losing more and more user base. Hence, the Chinese wave of companies came and left the South-Korean firm with a struggling smartphone business. The truth is that for the past few years, LG has failed to provide solid smartphones to compete in this competitive segment. This year, the company decided to change its smartphone business by killing its infamous LG-series. Instead of a new LG G phone, the company announced the LG Velvet 5G. Now, the company wants to expand its offer of 5G smartphones even more with the LG Q92 5G.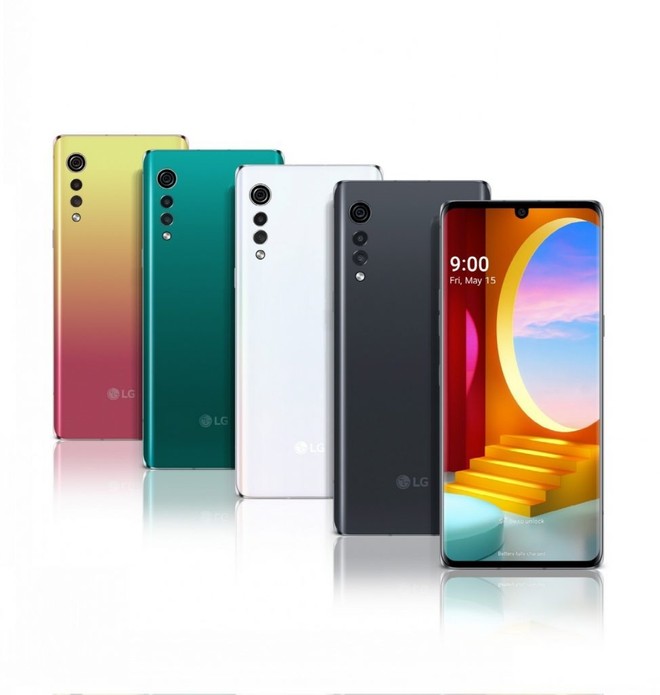 The LG Velvet looks like a nice refreshment featuring a brand new design language with waterdrop notch and a raindrop triple camera setup. The handset also boasts seamless 5G connectivity thanks to the Snapdragon 765G. The problem is that the Velvet is too expensive for what it offers. There are flagship smartphones like the Redmi K30 Pro that costs less and offers a massive performance bump thanks to its Snapdragon 865G. While the company can't help by reducing the price of the Velvet, it seems to be planning a new wave of mid-range phones featuring 5G connectivity.
Gizchina News of the week
The LG Q92 5G will be the affordable version of LG Velvet
5G has been out since the last year, but we can say that the true party has just started now that companies are shipping mid-range phones with 5G. Moreover, the price of hardware with support for the fifth-generation networks is finally decreasing. With the new LG Q92 5G, LG seems to start the deployment of many mid-range phones featuring the new connectivity. Back in May, the company has trademarked 13 different monikers under the Q-series.
According to a new leaked list, most of these models are 5G-enabled phones. The LG Q92 5G (LM-Q920N) is believed to be a cheaper alternative to the LG Velvet 5G. Apparently, the company has been planning to launch the Q92 5G as LG Q9 2020 5G, but apparently this idea was discarded. The new leaked list also reveals two carrier-specific phones – LG KT (Korea Telecom) and LG U+ (U+). These two carriers are two of the top three carriers in South Korea.
The listing also suggests that there will be a 128GB storage variant for the aforementioned Q92. Moreover, the device will come in a wide array of colors, just like the LG Velvet. Apart from the Q92, the list also suggests the Q3x, Q5x Q6x, and Q9x