With the release of Android 11 coming near, we're starting to see companies moving towards the release of their respective custom Android branches. While Xiaomi is a particular case with MIUI that doesn't really depend on the Android version, other companies are opting to launch new versions on top of new Android versions. This trend can be seen with Oppo, OnePlus, and Huawei. The latter is a special case since it's the only company shipping Google-less Android, for obvious reasons. Now, fans of Huawei are waiting to see what will be the next big thing for EMUI. Today, we have a couple of good news about this new software update dubbed EMUI 11.
According to Huawei's Consumer Business Software Department president Dr. Wang Chenglu, EMUI 11 will be released in Q3 2020. Unfortunately, the executive failed to reveal specific features we should look forward to having onboard the next-gen software. However, he hinted that EMUI 11 will be based on Distributed Technology. This will bring massive improvement to the overall app performance and user experience.
Huawei's Distributed Technology
Huawei Central has published more details regarding the new Distributed Technology which Huawei will unveil with EMUI 11. This technology will include new smart features and connectivity functionality to apps. The features will also form part of Huawei's All Scenario experience. The Distributed Tech will allow users to conduct HD video calls among several devices running the ROM. Users can also make audio and video calls whenever and wherever they are. If there is an incoming call, users can choose to answer using a smart speaker. If it is a video call, they can answer through a TV, vehicle-mounted device, or even send a real-time video feed from a drone so that friends and family can also enjoy the beautiful scenery.
Gizchina News of the week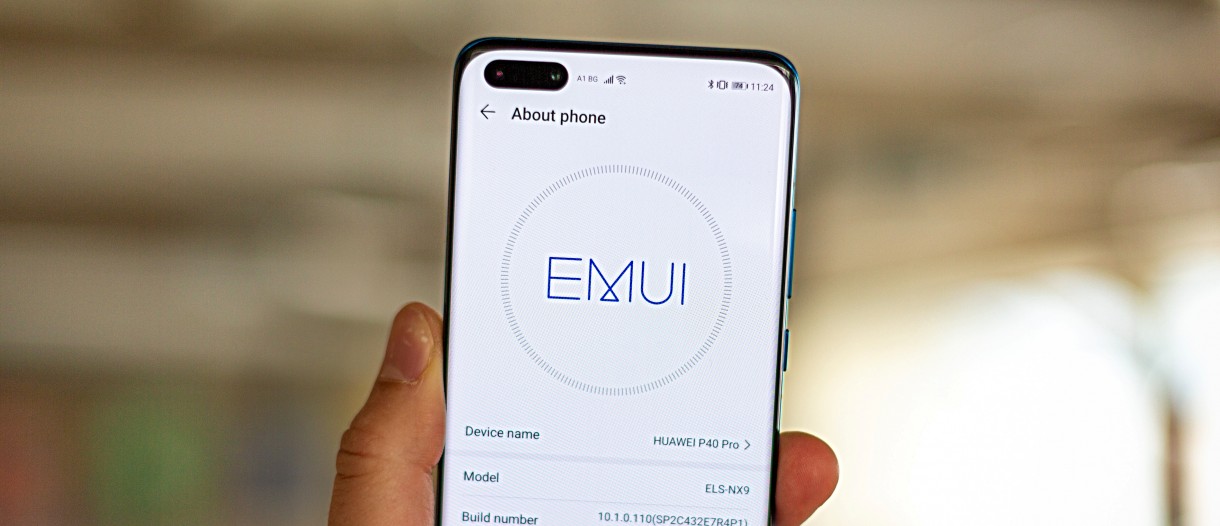 At work, the smartphone can share screens. That way, the data can be exchanged easily through the drag-and-drop gesture. The main purpose of this technology is to utilize the entire hardware capabilities. That includes the display, camera, microphone, and device's speaker. Users will be able to take the best of these capabilities across different devices and use scenarios.
Android 11, not HarmonyOS
The report also states that the EMUI 11 will be, in fact, based on Android 11. The company will not bring HarmonyOS for smartphones this year since it's putting huge efforts in growing its Huawei Mobile Services ecosystem. Of course, we're expecting some HarmonyOS features coming in smartphones with the new software. We expect to see Huawei's big reveal of EMUI 11 at the Huawei Developer Conference 2020. The event will happen next month or late in September. We expect to see the new Android skin in all its glory as well as a new update for HarmonyOS.