Today was an important day for all gaming smartphone enthusiasts out there. We got two new gaming phones from Lenovo and Asus. The first released its first entry in this growing trend in the form of Lenovo Legion smartphone. Asus released the third entry in the Republic of Gamers smartphone series in the form of Asus ROG Phone III. Both smartphones came with the recently released Snapdragon 865+. The newer chipset makes these phones superior to all gaming phones released earlier this year with the SD865. How will the other gaming companies respond to this? Well, Nubia is gearing up to launch a new upgrade for its Red Magic series in the form of Red Magic 5S. Now, we also got a confirmation that Xiaomi's Black Shark will not lose terrain as a new device dubbed Black Shark 3S may emerge with the newer chipset.
Xiaomi's Black Shark 3S will come with Qualcomm's brand new chipset and it was teased earlier by the company's CEO Luo Yuzhou. The executive took to Weibo today with a post that in a rough translation means "Lately, I feel something big is about to happen." The post was also quoted by the company's official account in the Chinese social media. The message itself doesn't reveal much, but the big clue here is on Weibo's device identifier.
Gizchina News of the week
As you can see in the image above, Black Shark's CEO made his post with the yet-to-go-official Tencent Black Shark 3S gaming smartphone. This is the biggest surprise he is referring to in his post. It's not the first time we see a company using this Device Identifier to hint a new smartphone. It's something that only the most trained eyes may notice.
As far as the performance is concerned, the new handset will mean a new standard for the company. The Snapdragon 865 Plus can fly to higher heights thanks to its overclocked big cores that can reach 3.09 GHz. Of course, companies like Nubia, Lenovo, and Asus are betting on advanced cooling technologies to keep this performance at max. We also expect to see an advanced from Black Shark in this aspect. After all, keeping the device's temperatures low will prevent throttling in the chipset's performance. We also expect a bigger battery with fast-charging capabilities.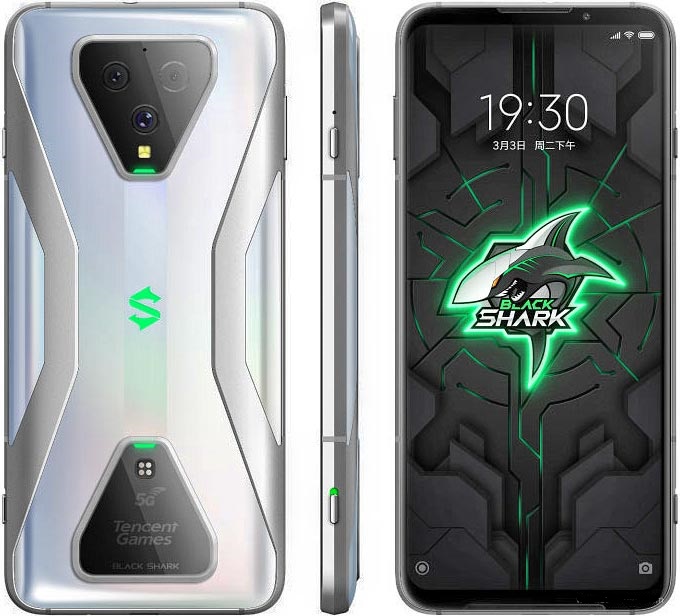 For now, everything about the Black Shark 3S still is a mystery. We can't even tell if it will be getting a Pro variant. More details should emerge in the coming weeks.