iPhone users who are anxiously waiting for Apple to use high refresh rate screens in new models should be patient.
iPhone 12 and its successor will not get the 120Hz refresh rate
Supply chain sources say the iPhone 12, which is expected to be released this fall, will definitely not get a 120Hz refresh rate screen. Moreover, Apple is not going to implement such screens in smartphones that will be released next year. The earliest when such screens can appear in the iPhone lineup is 2022.
Considering that the Android market already has a large number of smartphones with refresh rates of 90, 120 Hz and even higher, the use of 60 Hz displays in modern iPhones is a little upsetting. But for Apple, it has historically been about "innovating" years after it debuted in the Android world.
One of the main reasons why Apple will not to use 120Hz screens on iPhones is reportedly due to increased costs. As a result, you will have to either raise prices or keep them at the same level and get less from each sold smartphone.
iPhone 12 launch will be on September 8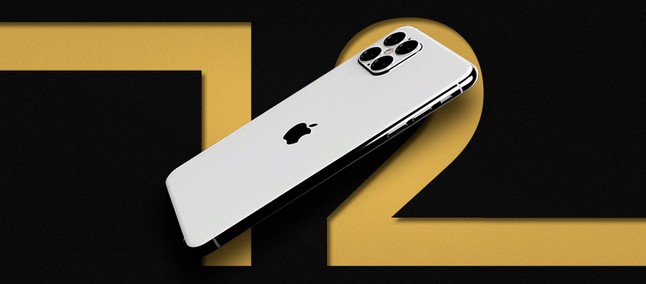 According to a tipster that is very reliable when it comes to Apple-related stuff, the Cupertino based firm will finally reveal its iPhone 12 family on September 8. The new smartphones will be revealed alongside the new Apple Watch Series 6. Moreover, the leakster suggests that the new iPad Pro, the rumored Apple Glass, and MacBooks featuring Apple's in-house ARM chips will make an appearance on October 27.
Worth noting that this isn't confirmed. But, considering Apple's choice of dates in the past, September 8 makes perfect sense. In 2019, the company revealed the iPhone 11 series on September 10, Tuesday. This year, September 8 will be on a Tuesday as well. If you're familiar with Apple's nature you know how the company enjoys keeping things on schedule. Moreover, the report suggests that a new iPad will hit the shelves pretty soon. Moreover, the long-rumored AirPower charging pad for iPhones and AirPods will come as well. Due to the COVID-19 pandemic and eventual restrictions, the event will be online streaming.
When it comes to the probably October 27 event, we might see a new MacBook and MacBook Pro 13. Both are likely coming with Apple's silicon chipset. As you might know, the company is ditching Intel chipsets in favor of an ARM solution. For that reason, macOS is changing drastically to support ARM-based applications. That will allow the new MacBooks to offer support for iPhone and iPad apps. The company will finally reveal the Apple Glass project and the new refreshed iPad Pro.