According to a tipster that is very reliable when it comes to Apple-related stuff, the Cupertino based firm will finally reveal its iPhone 12 family on September 8. The new smartphones will be revealed alongside the new Apple Watch Series 6. Moreover, the leakster suggests that the new iPad Pro, the rumored Apple Glass, and MacBooks featuring Apple's in-house ARM chips will make an appearance on October 27.
Apple Special Events
September 8 (online)
iPhones,Apple Watch,AirPower,iPad
October 27
iPad Pro, Apple Silicon Macs (MacBook,MacBook Pro13"),(unless online Apple Glass)#Apple #event #ios #iPhone12 #AIRPOWER #iPad #macbook pic.twitter.com/QXIkvNSRY2

— iHacktu Pro  (@ihacktu) July 24, 2020
Worth noting that this isn't confirmed. But, considering Apple's choice of dates in the past, September 8 makes perfect sense. In 2019, the company revealed the iPhone 11 series on September 10, Tuesday. This year, September 8 will be on a Tuesday as well. If you're familiar with Apple's nature you know how the company enjoys keeping things on schedule. Moreover, the report suggests that a new iPad will hit the shelves pretty soon. Moreover, the long-rumored AirPower charging pad for iPhones and AirPods will come as well. Due to the COVID-19 pandemic and eventual restrictions, the event will be online streaming.
Gizchina News of the week
When it comes to the probably October 27 event, we might see a new MacBook and MacBook Pro 13. Both are likely coming with Apple's silicon chipset. As you might know, the company is ditching Intel chipsets in favor of an ARM solution. For that reason, macOS is changing drastically to support ARM-based applications. That will allow the new MacBooks to offer support for iPhone and iPad apps. The company will finally reveal the Apple Glass project and the new refreshed iPad Pro.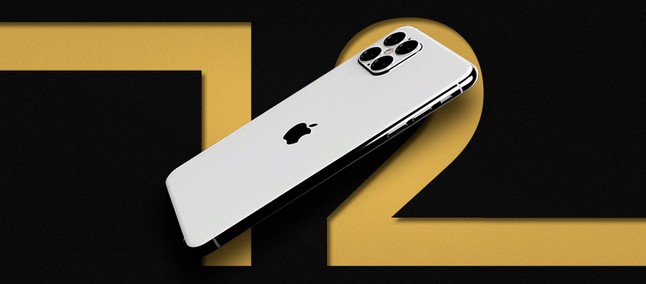 We advise you to take these rumors with a pinch or two of salt. While they are on par with previous leaks and speculation, we still need to wait for Apple's official confirmation.
IPHONE 12 SERIES TO COME WITH BATTERIES WITH LESS CAPACITY THAN ITS PREDECESSORS
Apart from the new cameras, there is more information regarding newer iPhones. Unfortunately, this bit isn't so exciting. Three Apple batteries have been certified by South Korea competent authority. The timing pretty much suggests that these batteries will fit into the new iPhone 12 lineup. The new handsets will come in three sizes with different battery capacities. The batteries supposedly have 3,687mAh, 2775mAh, and 2227 mAh. If this information is accurate, then the batteries are intended for the next iPhone models. However, at least two of them would be lower than their respective predecessors.
Despite the lesser capable batteries, the new models are likely coming with improved camera lenses.