Smartphones are constantly evolving to a point that it's hard to follow the new technologies. Nowadays we have bezel-less screens, foldable displays, under glass cameras, and a lot of stuff that makes us wonder what is the big next thing. Meanwhile, there's still a particular niche asking for traditional designs with the old flip concept. Interestingly enough, this is a design that is making a comeback through modern foldable handsets like the Galaxy Z Flip and Motorola RAZR. However, Samsung also wants to serve those that really want a device that will make users feel the 2000's era on their hands. This year, the company is working on a new flip phone dubbed Samsung W21 5G. As the name spoils, it will boast 5G capabilities.
Today, the W21 5G made its way through the Wi-Fi Alliance authority bearing model number SM-W2021. As the name suggests it's a direct successor for the last year's Samsung W20 the first clamshell phone with 5G capabilities. According to the certificate, the new handset boasts dual-band capabilities supporting both 5GHz and 2.4GHz networks. Moreover, the listing also confirms the firmware version as W2021.011 and the phone unsurprisingly runs on Android 10. Other features are Wi-Fi 6 network support which surely is a plus and Wi-Fi direct feature. Unfortunately, details about this handset are still scarce right now. Samsung will probably give more info on the coming months as we assume that this is a phone for the Q4 2020.
Gizchina News of the week
Samsung W21 specifications
Back in the last year, we had the Samsung W20 with a 7.30-inch dynamic AMOLED display and a secondary display with a 4.6-inch diagonal of the same AMOLED kind. Under the hood, the phone came with the Snapdragon 855+ chipset paired with up to 12GB of RAM and 512GB of Internal Storage. In terms of optics, the W20 came with 10MP + 8MP dual-front camera setup. On the rear, we had a triple camera array comprising 16MP + 12MP + 12MP triple camera setup. The battery's size was quite generous with a 4,235mAh cell offering support for Quick Charge 2.0 standard.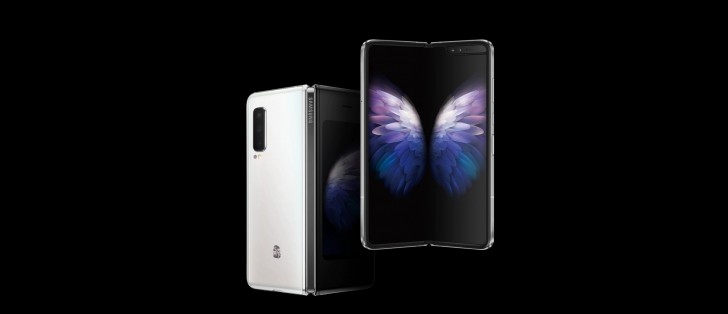 We expect this year to see Samsung adopting the Qualcomm Snapdragon 865+ for the Samsung W21 5G. However, RAM and Storage amount will probably be the same. Better cameras are surely expected along with better fast-charging capabilities. Hopefully, we will know more in a couple of days.