With the advent of ARM-based computers, companies like Microsoft need to find a way to offer a proper software solution for these devices that can take the best of performance. The company is working on a new variant of its latest Windows Operating System that comes with a modular and lightweight approach. We're talking about Windows 10X which is just a revamped, lighter version of the vanilla Windows 10.
If you've been following Microsoft news, you probably know that the first reports were stating that Windows 10X was a version of the OS with a focus on dual-screen and foldable devices. After all, Microsoft would be entering the dual-screen market this year with the Surface Duo. While the Duo comes with Android, nothing can prevent the company from launching a Windows-powered dual-screen device in the future. Just recently, the company announced that the launch of Windows 10X has been delayed and that it will focus on single-screen devices for the initial release.
For those asking, Windows 10X is on track to RTM in December. Spring 2021 release still looking likely. Not sure if MS is planning to do any external 10X testing. If they are, I suspect they're waiting for the RTM build first.

— Zac Bowden (@zacbowden) October 21, 2020
Gizchina News of the week
Microsoft dropped the Win32 apps support
Today a new report states that Windows 10X will be ready by December 2020. However, there's a problem if you've been waiting for it to run basic Win32 applications, apparently, the new OS will be stuck with the so-called "Metro" apps. According to the report, there will be no support for Win32 apps. Interestingly, Microsoft had promised support for these apps on Windows 10X with virtualization, but this does not seem to be the case. Moreover, it seems that the new OS won't support VAIL technology. As a result, users will have to use UWP and PWA apps.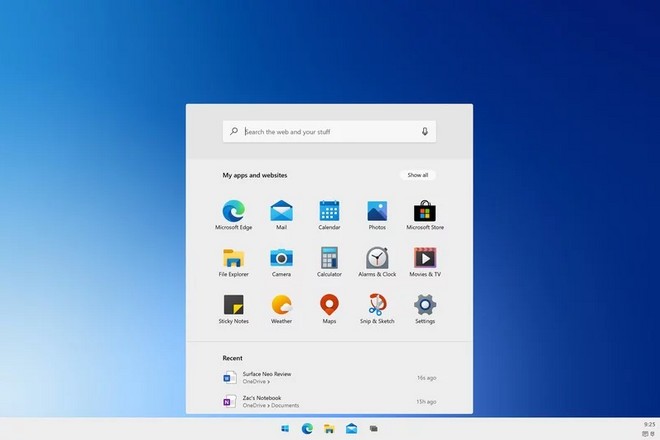 However, there's still hope for Win32 apps on Windows 10X. As the report states, this is just the initial release of Windows 10X. Microsoft is constantly working on it and will bring support and features for dual-screen devices. In the same way, the company can implement VAIL and Win32 technology in the future.
The Microsoft Surface Neo would be the device to kick the new operating system. As you may expect, it is a dual-screen device. The company delayed the device until 2022. We assume that there are several challenges with devices of this kind, and you can add the COVID-19 effect to the industry. Despite the delay of the device, the company still needs to make 10X available. Hence it is set to release this December. The good side is that until Surface Neo comes, we'll have a Windows 10X full of features and software optimizations.