The year 2020 will be remembered as one of the toughest years for the smartphone industry. The COVID-19 pandemic ravaged the world and the industry as a whole, especially during the first and second quarters. We saw major drops in sales due to the disruption in manufacture as well as the lockdown restrictions. The customers also opted for spending money on essential goodies rather than smartphones during the first months of 2020. However, in Q3 2020 we started to see what seems to be a major recovery for the smartphone business. Even companies that have been bleeding for years, like LG, achieved good results. One company in particular is collecting great fruits in 2020 – Samsung. The world's smartphone leader, during the last quarter, stole Xiaomi's spot in India and became the 1st smartphone brand in the market. Now, Samsung punches Apple and becomes the largest smartphone maker in the United States.
According to the Strategy Analytics report, Samsung finally beat Apple for the first time in three years. We can list several reasons for this achievement, but the lack of new iPhones during Q3 2020 certainly was one of the reasons. The South-Korean giant achieved the first position in the US smartphone market during the three months period that starts in July and ends in September 27th. The company achieved a 33.7% share, while Apple came second with a 30.2%. In the third place, we had LG with a 14.7% market share.
Gizchina News of the week
Samsung grew in the US in light of Apple's iPhone 12 series delay
During the last quarter, Samsung also reached a 6.7% growth year over year. According to the report, the company's latest accomplishment was pushed by the wide offer of budget and mid-range devices with competitive prices and decent specifications. Moreover, the recently released flagships, Galaxy Note 20, Note 20+ helped the company to boost its sales in the country. Last but not least, it seems that the Galaxy Z Fold2, the company's latest tablet-like foldable smartphone, is achieving good results in Uncle Sam's country.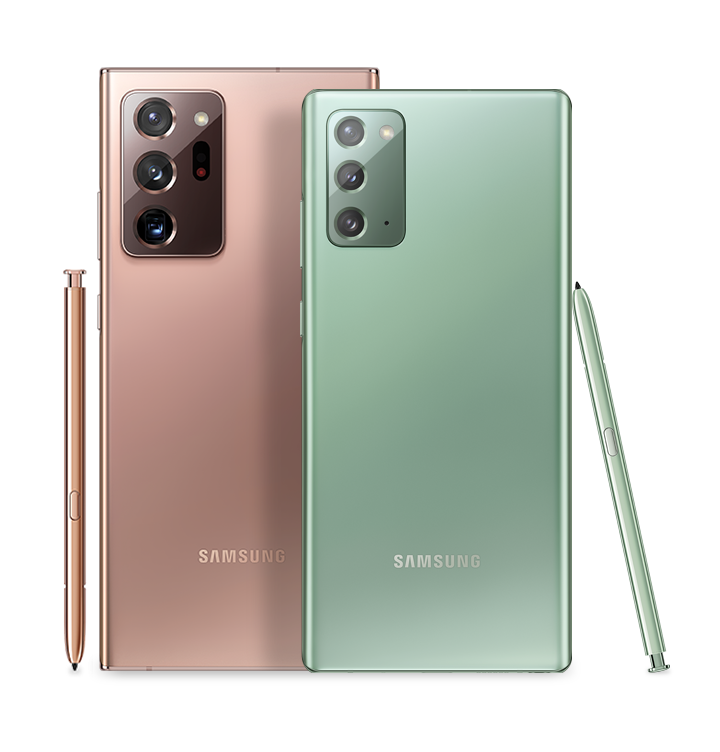 As aforementioned, Apple's delay of the iPhone 12 series further helped Samsung. The last time that Samsung achieved this was three years ago during Q2 2017. Now, we are curious to see if Samsung will keep this position for the next months. After all, Apple has just released the iPhone 12 series with 5G connectivity.
Samsung, on other hand, will keep selling its mid-range devices and flagships released in Q3. The company may also announce the Galaxy S21 series earlier than usual. The anticipation for the company's next flagships, expected to come in January 2021, may also hold some of the US customers.