Huawei has been struggling to keep its smartphone business alive amidst all the consequences that came from the US ban. The company lost access to US-based software and hardware which ultimately condemned its HiSillion chipset division to the abyss. Despite this, the company has been working hard to keep its user base with constant smartphone launches. Since the company has the Chinese market as its stronghold, it has been investing in the 5G segment. Recently, the company unveiled the Huawei Mate 40 series featuring 5G connectivity, gorgeous display, unique design, and fast-charging tech. Now, it seems that the company is moving forward to release a new 5G phone before the end of the year. It will come with a 40W fast-charging technology.
Gizchina News of the week
Huawei will bring more fast-charging-capable devices
According to the 3C certification, the device in question has a charger that outputs a maximum of 10V at 4A which basically stands for 40W speed. The handset boast s model number CDL-AN50, while the charger has the model number HW-100400C00. It's manufactured for Huawei by Guilin Kafia Technologies Co., Ltd. Company. Interestingly enough, 40 Watts speed is the second-best speed Huawei can offer right now. This technology is present on the recently released Huawei Mate 40. The higher variants come with 66W charging speed. As you can see, Huawei like Samsung wasn't very concerned in improving its fast-charging technology. However, now that its competitors from BBK Electronics (Realme, Vivo, Oppo, iQOO, OnePlus) are pushing ground-breaking technologies with up to 125W fast-charging, the Chinese Behemoth seems to be more "interested" in this segment. Hence, we can expect more and more devices from Huawei to come with better fast-charging technologies.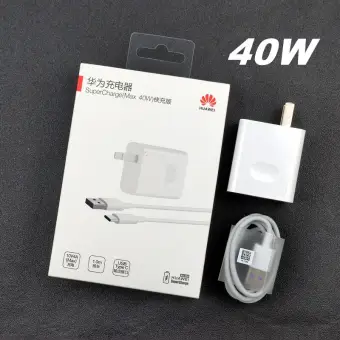 Unfortunately, the 3C certification isn't very revealing and right now we don't even have a name to call the new handset. However, the certification is a hint that the device is coming soon. The curtains of 2020 are almost closing, perhaps, Huawei is preparing a last-minute device for the next month.
Honor will unveil a new device with 33W fast-charging
Since we're talking about fast-charging technologies, Honor is said to launch a new handset soon. The new device will come with 33W fast-charging tech. The device in question may be just a rebranding of the already released Huawei Nova 8 SE. Both companies aren't known for simultaneous launch, but maybe we'll have two events in the next month, one from Huawei and another one from Honor. There, the duo of fast-charging ready devices will be unveiled.