Huawei is constantly suffering attacks from the US ban on both its software and hardware front. Back in the last year, the sanctions applied over the Chinese company removed Google Apps and Services from its smartphones. This another punch as TSMC was forced to cease its business with HiSilicon. As a result, the company lost access to the technology behind Kirin chipsets. With the end or hiatus, of Kirin's business, the company now needs to rely on third-party chipset makers like MediaTek and even Qualcomm. One time that the smartphone business future is uncertain, the Chinese behemoth is trying to explore other segments. This also is a good way to reduce its reliance on other companies allowing Huawei to be a more independent company and, hence, keep up with its products. The company has now announced that it will begin mass production of its 28nm OLED driver chips next year.
Gizchina News of the week
Huawei's move in OLED tech may boost Chinese presence in this segment
Those are interesting news, after all, this represents the surge of Chinese companies in the OLED segment. The Chinese firms account for about half of the LCD market and this will only grow now that companies like Samsung will leave this segment. Meanwhile, the OLED segment remains dominated by South-Korean companies like Samsung and LG. Huawei is working hard to enter the OLED driver chip development and business to expand its presence in this market. The company's entrance in the field may significantly boost the presence of China in this segment. The new IC chip acts as the main control panel in a system. It manages the image quality of the screen and its energy efficiency. The IC chips are the core behind the crispness and power-efficiency of OLED displays.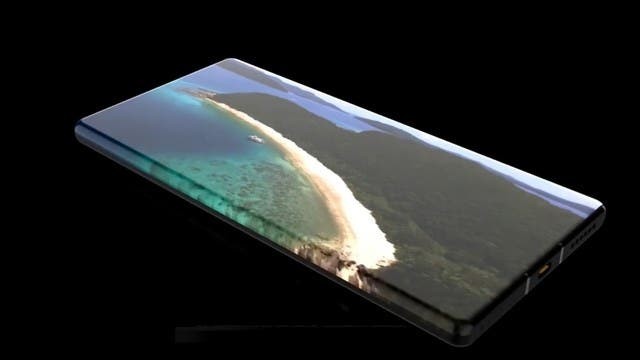 Usually, driver chip technology is based around the ARM architecture. This represents a problem for Huawei after ARM tech is subject to US technology restriction against Huawei. So, Huawei probably developed a chipset that is totally customized and does not have anything to do with traditional ways.  Huawei CEO, Yu Chengdong states that the new chips are taped out and will begin mass production within the next year. These chips may come in future Huawei smartphones as well as smart TVs in the next year. According to analysts, these chips actually are in mass production and will help not only Huawei but other Chinese companies to reduce reliance on foreign companies.