Are you concerned about how to bypass activation lock on your iPhone? Perhaps, you're trying to find the best and most reliable tool that you can use to do this? In either case, you don't need to worry! This article will help you counter this issue by acknowledging the many different methods that can be used to bypass activation lock. 
When trying to bypass your iPhone's activation lock, you have the choice to either use a trusted third-party tool to get this job done for you or use other alternatives that might require you to do most of the work yourself. Today's article guides you about both these scenarios as well as the most suitable and effortless ways that can be categorized in these scenarios. So let's not waste any more time and head straight into the guide!
Part 1. What is Activation Lock?
If you want to know how to bypass the iPhone activation lock, you first need to know what this lock actually is and what purpose it's used for. All iPhones contain the "Find My" app that can be used to track down your device in case it gets lost or stolen. The Find My app includes the activation lock that can be used to temporarily lock your iPhone in case you lose it. The activation lock ensures that the data in your iPhone is protected and inaccessible from anyone else that might've found or stolen your iPhone. And the activation lock is automatically enabled on your iPhone when you turn on "Find My iPhone".
The activation lock feature is extremely helpful in terms of security as it keeps your device secure, even if it ends up in the wrong hands. Furthermore, even if you perform a remote factory reset on your iPhone, the activation lock still continues to block anyone's access without your permission. In order to keep the activation lock enabled on your iPhone, you simply need to keep "Find My iPhone" turned on at all times. 
Part 2. Why You Need to Bypass Activation Lock?
Now that you're fully aware of what the activation lock is and its importance, you should also understand different scenarios where you might feel the need to bypass this activation lock. Honestly, the activation is extremely beneficial and you are highly recommended to always keep this feature active; however, there are times you might want to know how to get past the activation lock on your iPhone. In some cases, you might forget the credentials for your activation lock, preventing you from accessing your iPhone. In other scenarios, the iPhone screen might become unresponsive making it difficult to get past the activation lock. More commonly, an iPhone might be sold or gifted but the original owner might forget to remove their iCloud account from this device. This automatically causes the activation lock to enable on this device. Whatever your case is, we'll walk you through different methods that can help you bypass the activation lock on your iPhone.
Part 3. Four Effective Methods to Bypass iPhone Activation Lock
Now, let's talk about how to bypass iPhone activation lock instantly and without encountering any trouble. There are various methods that you can try out for this purpose; however, most of these methods are difficult to carry out and might not be too reliable. We've researched the web for possible solutions to this problem and have hand-picked these four simple and effective methods that are sure to be helpful for you. 
Method 1. How to Bypass Activation Lock on iPhone with Third-Party Tool (Fastest Way, iOS 12-iOS14)
If you're wondering how to bypass iPhone activation lock instantly and with little effort, then you should consider using third-party software to do this job for you. Using Tenorshare 4MeKey is probably the simplest and most effective method to bypass the activation lock on iPhone. This method works for all the latest iOS versions including iOS 14. The steps below illustrate the complete process of how you can bypass the iCloud activation lock using Tenorshare 4MeKey.
Download and install Tenorshare 4MeKey on your computer.

After installing, launch the software and connect your iPhone with the computer by using a USB cable. 

Hit "Start" from the main interface.
Now, you need to jailbreak your iPhone. To do so, press "Next".
Once the jailbreak is complete, verify your device information and hit "Start".
Wait for the activation lock to be removed. Afterward, you can set up your iPhone as a new device.
The Limitations of this Method
In order to remove the activation lock, you must reset your iPhone.

Your data will be lost unless a backup has been made.

Cannot be done without a computer.
Method 2. How to Bypass Apple Activation Lock with DNS ( iOS 8 to iOS 10)
Another method to bypass the iCloud activation lock is by changing the DNS settings on your iPhone. However, this method isn't as reliable as others in this list because it may result in several iOS issues. Furthermore, it is also important to note that this method might not work for you initially. You need to try again and again to verify the result.
Gizchina News of the week
Go to "Settings" and select "Wi-Fi".

Press the "i" button corresponding to the Wi-Fi network that you're connected to.

Select "Manual" and press "Add Server". Change the DNS server to the following.
Europe: 104.155.28.90

Asia: 104.155.220.58

USA/North America: 104.154.51.7

Other: 78.109.17.60
Afterward, press "Back" and press the "Activation Help" button.

Again, press "Back" from the top-right corner and you'll be directed to the Wi-Fi settings page. You can prevent the iPhone from activation by going to a new page.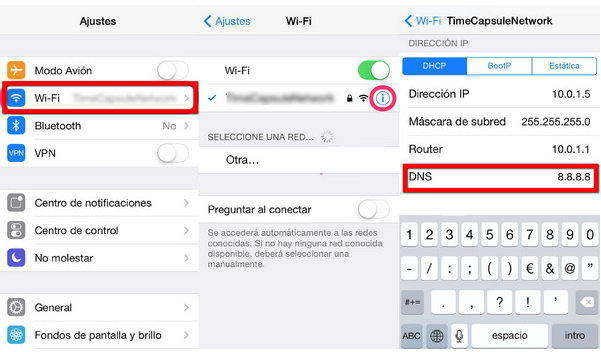 The Limitations of this Method
You might experience iOS stuck or other related issues afterward.

This method doesn't work every time. You might have to try several times for this to work.

The activation lock will be enabled again if a screen timeout occurs.
Method 3. How to Bypass iCloud Activation Lock Via Contacting The Original Owner (The Second-Hand Phone)
In order to understand how to bypass iPhone activation lock, you first need to comprehend how you received this iPhone. If you bought this iPhone in secondhand condition or it was gifted to you by a previous owner, then there is a possibility that the original owner forgot to remove their iCloud account from this iPhone. If this is your case, then you need to ask the previous owner to follow these steps to remove their iCloud account from your iPhone.
Sign in to

iCloud

using a web browser.

Navigate to Find iPhone.

From the list of devices, select the iPhone from which you want to remove the iCloud account.

Hit "Erase Device". Press "Next" and follow the on-screen instructions.

Finally, hit "Remove from Account".
The Limitations of this Method
The previous owner might be difficult to contact.

The iPhone will be reset and all previous data will be lost.

The original owner might take too long to respond to the matter.
Method 4. How to Bypass the Activation Lock By Contacting Apple Support (Show Your Receipt)
If all other methods failed to work for you, then your last option is to contact Apple Support and narrate your issue to them. The Support team might require a receipt to confirm your ownership of the iPhone. Once you fulfill their requirements, the support team will guide you on what you should do further. If necessary, they might take your iPhone for a day or two and try to resolve the issue for you. All you have to do is properly describe your issue to them and wait patiently for the problem to be fixed.
The Limitations of this Method
The Apple support team might not be able to resolve the issue if the previous owner is unreachable. 
Final Thoughts
To sum up, if you want to know how to bypass activation lock on your iPhone, it's essential for you to closely observe the scenario and understand why you might be facing this problem. You must identify the cause of the issue and then, tackle it with an appropriate solution. The most reliable solutions for the different cases associated with this issue have been listed above. You can either do the entire work by yourself, or you can utilize trusted third-party software, like Tenorshare 4MeKey, to get the job done for you!