LG is one of the companies actively working on smartphones with flexible screens. We know for sure that Koreans are preparing at least one such model, but over time they may appear more. Therefore, it is not surprising that LG has registered three trademarks at once, which will subsequently denote smartphones with foldable screens.
LG foldable smartphones: Flex, Foldi and Duplex
On November 21, LG Electronics applied for three brand name registrations at the EUIPO (European Union Intellectual Property Office) with the following three names: Flex, Foldi and Duplex.
All three trademark applications are categorized as Class 9, which includes 'smartphones'. If it was only the display, it was indicated in the category; 'display for smartphones', that is not mentioned this time. It also seems that we are actually dealing with the model names of LG's foldable smartphone.
Gizchina News of the week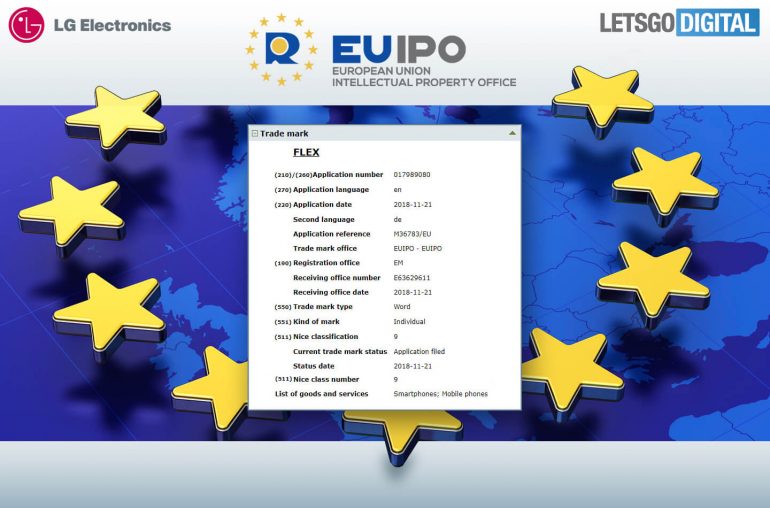 It is as yet unknown whether LG works on multiple devices with a flexible display. It is also possible that the company will not use all three names (directly).
In the past year we have come across various patents from LG for foldable smartphones, with different designs. Some time ago we published a patent for a foldable LG smartphone with a double display, possibly the term 'Duplex' is meant for this. Duplex stands for double, making it plausible that the LG Duplex becomes a smartphone with two flexible screens.
LG Flex and LG Foldi are very close in terms of names. Foldi seems to refer to 'folding', or this LG smartphone has a foldable screen.
It is not the first time that LG will introduce a Flex smartphone. In 2014 the Korean manufacturer launched the LG G Flex, this was the first device from LG with a curved screen.