Google took the wraps off its new PlayPass service today. For now, it can be considered the search giant's response to the Apple Arcade, the subscription mobile video game service that features over 100 exclusive titles for $4.99 a month. After teasing the new service arrival, earlier this month, Google announced that PlayPass will launch on Android devices in the U.S. this week. Worth noting that it will also be available in other countries soon.
In counterpart to Apple Arcade which is clearly focused in games, Google's PlayPass will give access to apps and games. Play Pass will give subscribers unlocked access to 350 apps and games. This means that there are no in-app purchases to pay for, no upfront payments and no ads. After a 10-day free trial, the cost of the service is $4.99 a month, matching the cost of Apple Arcade.
Gizchina News of the week
Interesting enough, Google is being even more aggressive than Apple offering the first 12 months of service for $1.99/month with the price reverting back to $4.99/month afterward. Of course, this discount will be available only for the first subscribers. You can quit the 10-day free period anytime and a subscription can be shared with up to five family members.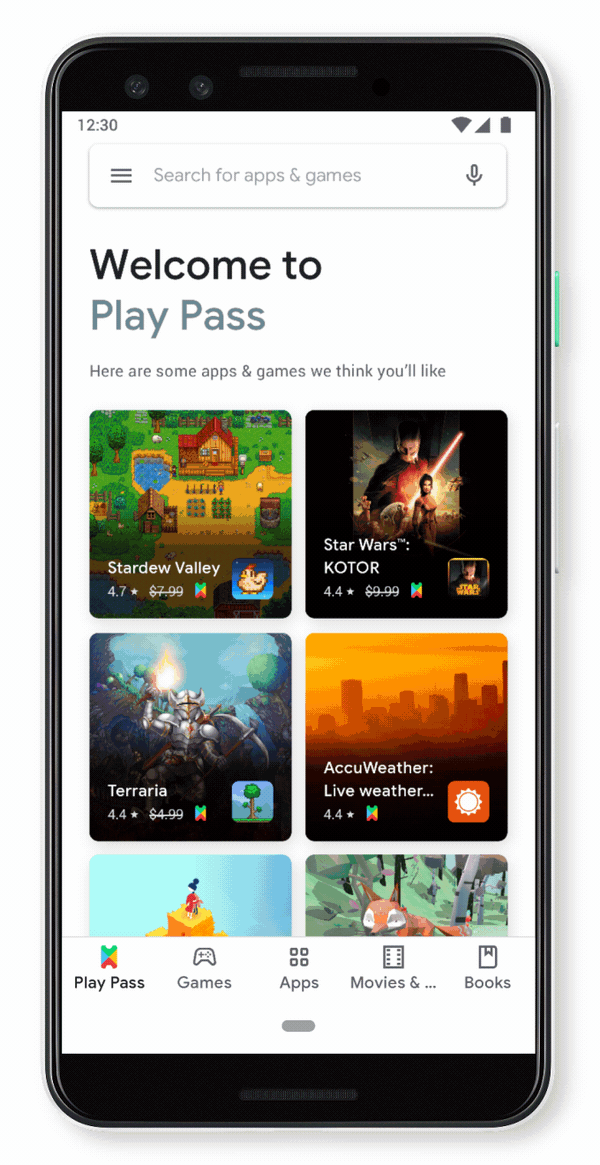 Google will introduce a "PlayPass" tab in the app that will allow users to "peek" which apps are covered. However, if you're just checking the store randomly, a ticket icon will let you know which apps are covered by the service. According to the search giant, the service will be compatible with any Android smartphone running Android 4.4 or above. You'll also need PlayStore version 16.6.25.