Google Assistant hosts an interpreter mode on Android and iOS. With this new feature, your smartphone breaks any language barrier and allows you to chat with any stranger by translating your conversations in real-time.
The Google Assistant interpreter mode was featured at the CES in Las Vegas last January and debuted a few weeks later on Google's connected speakers. As the name suggests, this feature adds an interpreter skill to the Google Assistant which is already useful in many ways on a daily basis. AI translates your conversations in real-time and supports 44 languages ​​to date. You don't speak a word of Chinese, Korean or Thai? Life becomes much easier with this interpreter mode.
Google Assistant becomes your instant translator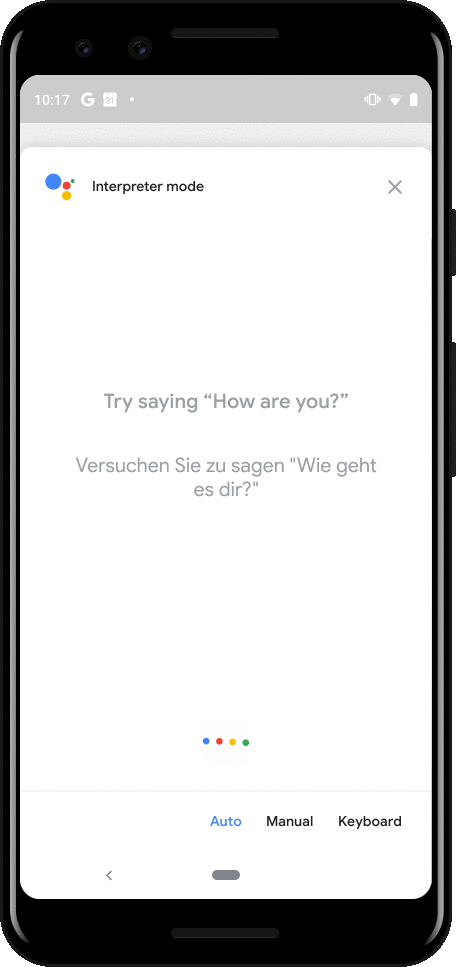 Gizchina News of the week
The latter becomes even more useful now that it arrives on your smartphone that accompanies you wherever you go, unlike a Google Home or Nest Hub. You should say " OK Google, be my translator in – the language of your choice". As an example, you can say "Hey Google, be my German translator". The assistant automatically listens to you and translates your conversation with the other party, in both directions. Google Translate already allows you to take advantage of a similar functionality. But accessing it becomes much easier with the voice assistant.
On the smartphone screen, the assistant shows the text-pronounced. And also provides intelligent answers that can speed up the conversation by allowing you to answer without having to speak. Interpreter mode is deployed now on Android and iOS.
It is worth to mention that the translations are not always reliable especially when translating complex sentences. So we recommend using it with caution when it comes to important discussions.
This functionality comes shortly after the Ambient Mode of Google Assistant which transforms the lock screen of your smartphone into a real device to access information such as weather, calendar, notifications, to name a few.