Google Duo is one of many video conferencing programs that have recently gained a lot of popularity. The company claims that more than 10 million new people are registered every week in Duo, and that in many countries the time of making calls has increased more than ten times.
Google Duo will get better
The first announced novelty will be the improvement of the quality of video calls. Duo will start using the new codec AV1. Connection reliability will increase, even at very low bandwidths. The thumbnail below shows the difference in video call quality.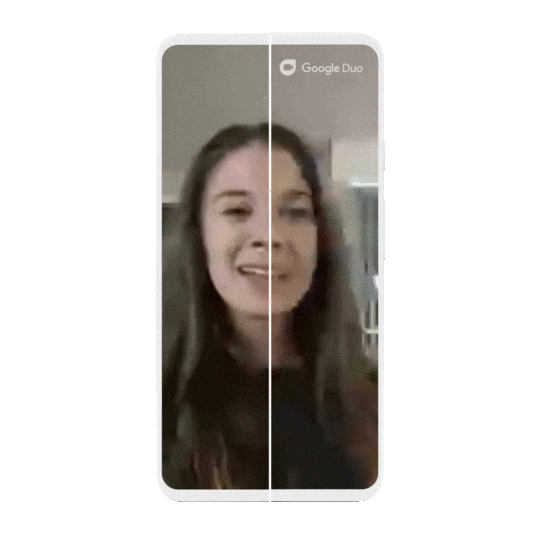 Google is also working on increasing the number of people who can participate in the conversation. For now, on Android and iOS, the limit has jumped from eight to twelve people, but it is expected to increase further in the coming weeks.
Gizchina News of the week
In addition, it will be possible to save messages that usually automatically expire after 24 hours. Over the past few weeks, Duo users have increased the number of sent messages by 180%. After entering the save function, it will be easier to keep the most important ones.
The last improvement is the introduction of the possibility of taking a photo during a conversation on all devices. Capturing the selected moment will be very quick and easy also on group calls, and the photos will be automatically shared with all participants of the conversation. Currently, the feature is only available on smartphones, tablets and Chromebooks.
Google Duo new features:
Make secure, reliable calls
Capture special and everyday moments
Bring more people together on your video calls
Let someone know you're thinking of them
Do you use Google Duo? Or maybe you prefer another video call service? Let us know in the comments below.