Taking a ride on the new trend for ECG reading in smartwatches, Samsung unveiled its Galaxy Watch Active2 with all the necessary hardware for such a feature. However, there are still some problems related to this feature in wearables. After all, one company can't simply launch ECG-powered smartwatches in some markets without approval from governing authorities and health-related agencies. This is a slow process and sometimes a company takes several months to expand the availability of the ECG feature.
Now the company's latest Active smartwatch has received the green light from its homeland. South Korea's Ministry of Food and Drug Safety agreed that the Galaxy Watch Active2 is ready to operate as an accurate ECG reader. Interestingly enough, Apple's Watch had to go through the same process and that it took several months.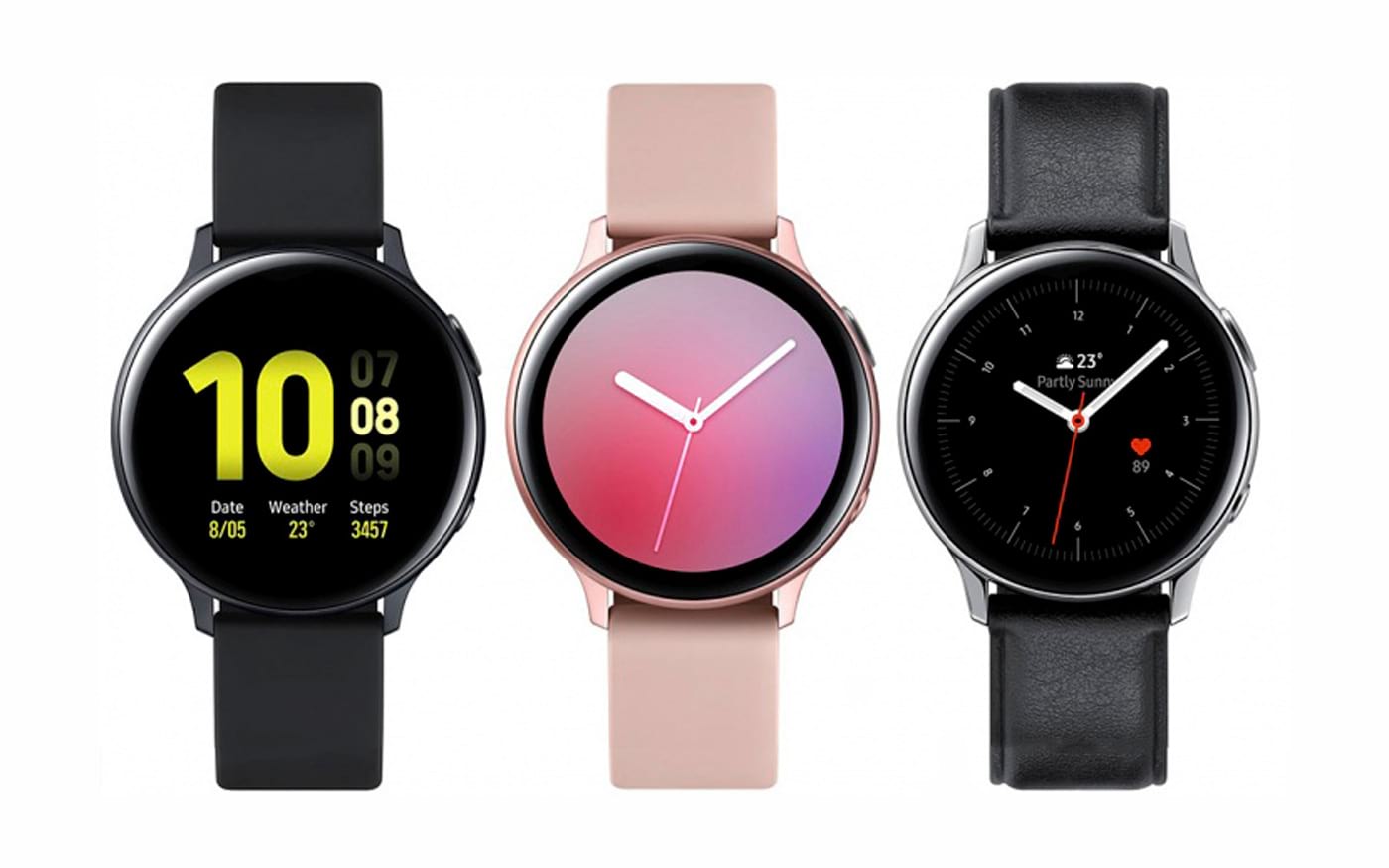 Gizchina News of the week
Samsung made the announcement through its official blog post. The Korean giant announced that its Watch Active2 is finally ECG-certified in its home country and it will start pushing updates to enable the feature sometime in Q3 2020. However, the watch still has to go through correspondent governing bodies in the US, some parts of Asia, and Europe. So users in those places still have a long waiting to see ECG working.
Unfortunately, the whole process is taking more time than usual due to the ongoing COVID-19 pandemic.
SAMSUNG GALAXY WATCH ACTIVE 2 SPECS
Aluminum, Stainless Steel options
Touch Bezel
Two sizes: 40mm/44mm
40mm: 1.2-inch screen, 360 x 360, Super AMOLED
44mm: 1.4-inch screen, 360 x 360, Super AMOLED
LTE, Wi-Fi only and UA models
44mm LTE model: 340mAh battery
40mm Wi-Fi model: 247mAh battery
20mm interchangeable straps
One UI 1.5 software
Fall Detection
ECG monitor (not available yet)
Afib notifications
Bluetooth 5.0
1.15GHz Exynos 9110 chip
5ATM
Built-in GPS
MIL-STD-810
IP68 rated
Wi-Fi models: 4GB storage, 768MB RAM
LTE models: 4GB storage, 1.5GB RAM