The Google Pixel 4A is frequenting the rumor mill for quite some time as usual for every Pixel smartphone. The new affordable Pixel device was initially expected to be unveiled at Google I/O 2020. However, that did not happen due to the pandemic. Later, it was reported to get unveiled at the Android 11 Beta Show, however, it didn't happen as well. New reports suggest that the new affordable entry for the Pixel series will official in July. That said, the new handset now receives IMDA and BIS certification.
Despite the device's delay, we know almost everything about it. That seems to be a tendency among Google Pixel devices since they keep leaking a lot several months before the release. The only thing that remains a mystery at the moment is the exact release date and price. As for the latter, it could be priced at $349. It's a low price for a Pixel smartphone, but have in mind, that it will pack specifications that were good last year. Nowadays, most of the $350 smartphones are providing 5G connectivity and powerful chipsets. The Pixel 4A still retains the Snapdragon 730, which is good, but not better than 2020 offerings.
According to Singapore's IMDA and India's BIS certifications, the smartphone will carry the G025N model number and it has NFC support. The latter bit is a bit obvious, as it is made to support and keep promoting Google Pay. Anyway, we hope Google launches the device in July and not delay it further.
Gizchina News of the week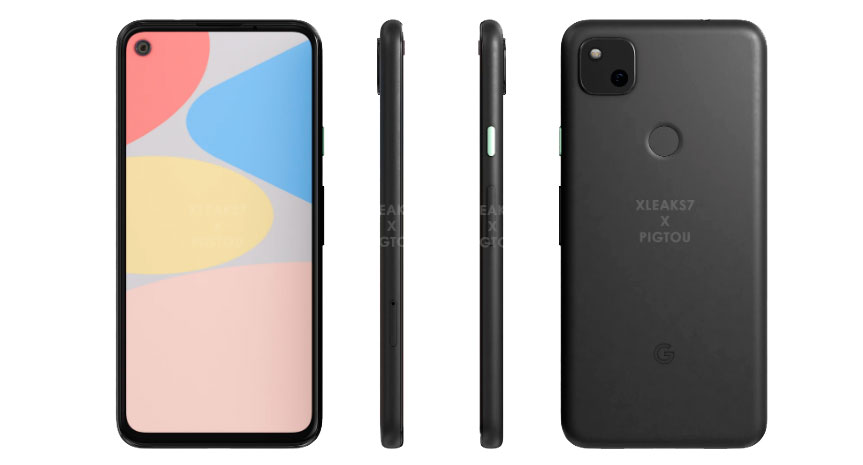 Pixel 4A specifications
As far as certifications are concerned, the new smartphone will boast the aforementioned Snapdragon 730 SoC paired with 6GB of LPDDR4X RAM and just 64GB of UFS 2.1 storage. Even though you consider 64GB of Storage a good start, just remember that Pixel smartphones lack microSD card support, so you'll be limited with 64GB while other devices in this price segment already offer 128GB of Storage or even more. Of course, one getting the Pixel 4A will be getting it due to Google's Android support and maybe, due to its Google Camera powers. The device will flaunt a 5.81-inch FHD+ AMOLED display with a punch-hole for the 8MP Sony IMX355 selfie snapper.
Moving around to the back, the device will sport a dual-camera setup. The main camera is a 12.2MP Sony IM363 primary shooter featuring Optical Image Stabilization. Other features include dual SIM support, 4G connectivity, Wi-Fi 5, and Bluetooth 5.0. The handset keeps the 3.5mm headphone despite Google's recent efforts of killing this port. Moreover, it has a rear-mounted fingerprint scanner and USB Type-C port. The battery, unfortunately, has only 3,080mAh which is just adequate on nowaday's standards. On top of everything, we have Google's Android 10 and granted eligibility for Android 11.