As you all know, the coronavirus pandemic has made adjustments to absolutely every aspect of our lives. The closure of the borders was followed by the cancellation of major events, which are usually attended by large numbers of people. At first, these were presentations by Google and Microsoft, then all major brands decided to move their conferences to an online format. Now, this is a common practice, and it seems that it will also affect the iPhone 12 launch.
Leaks: Apple has decided to delay the iPhone 12 presentation again
Apple has become one of the companies affected by the pandemic. Their usual presentation of new products has been postponed several times. Today we learned that the American company has decided on another delay, and perhaps not for the last time.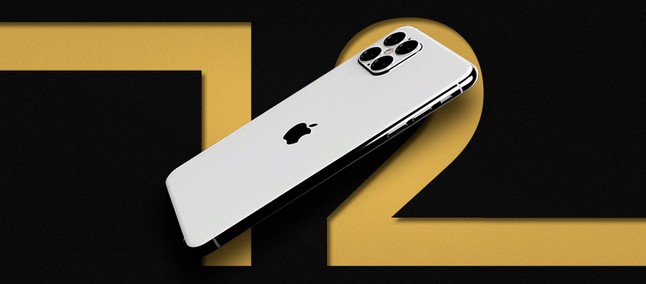 According to renowned analyst John Prosser, Apple plans to make a very interesting move. First, the company will announce the new Apple Watch and iPad, and then will hold a presentation of the new iPhones. The first event is scheduled for September 7th. Most interestingly, the company is likely to introduce a new watch and tablet through a press release.
New, adjusted Apple dates!

Apple Watch & iPad
– Via press release
– Week 37 w/c Sep 7

iPhone 12 event
– Week 42 w/c Oct 12

iPhone 12 devices
– Preorders week 42 w/c Oct 12
– Shipping week 43 w/c Oct 19

iPhone 12 Pro devices
– Preorder and shipping in Nov (no exact date yet)

— Jon Prosser (@jon_prosser) August 12, 2020
According to other reports, Apple is planning a full-fledged presentation of the iPhone 12 on the week of October 12. Perhaps, we will have a pre-recorded video. Analysts expect the presentation will be, as usual at Apple, on Tuesday. So the "week of October 12" is likely to mean Tuesday, October 13.
Pre-orders for the "budget" iPhones will begin the same week after the launch. And buyers should receive their orders a week after that. Pro versions should start sales in November.
iPhone 12 and its successor will not get the 120Hz refresh rate
iPhone users who are anxiously waiting for Apple to use high refresh rate screens in new models should be patient.
Supply chain sources say the iPhone 12, which is expected to be released this fall, will definitely not get a 120Hz refresh rate screen. Moreover, Apple is not going to implement such screens in smartphones that will be released next year. The earliest when such screens can appear in the iPhone lineup is 2022.
Considering that the Android market already has a large number of smartphones with refresh rates of 90, 120 Hz and even higher, the use of 60 Hz displays in modern iPhones is a little upsetting. But for Apple, it has historically been about "innovating" years after it debuted in the Android world.
One of the main reasons why Apple will not to use 120Hz screens on iPhones is reportedly due to increased costs. As a result, you will have to either raise prices or keep them at the same level and get less from each sold smartphone.