If you're an Apple enthusiast, then you'll maybe living the strangest of September. It's a very unusual month for a very unusual year in light of the ongoing pandemic. The fact is, that all fans waiting for an iPhone release this month will have to wait until October as the company couldn't finish the new smartphones in time for the usual schedule. We have been waiting for a new set of iPhone 12 devices and now, there's some light for the upcoming small model with 5.4-inch.
According to a new leaker (via), the smallest iPhone will be called the "iPhone 12 Mini". Interestingly enough, the leakster states that the device previously called "iPhone 12 Max" will now launch as "iPhone 12". As we can see, Apple is moving down the smartphones by introducing a new naming scheme for the smallest device. It's not a big surprise, after all, the company is planning four new devices for this year's release. For that reason the company is introducing the fourth device with a new name.
12mini
12
12 Pro
12 Pro Max

— 有没有搞措 (@L0vetodream) September 21, 2020
Gizchina News of the week
Worth noting that the "Mini" naming is not entirely new for the Cupertino-based firm. It already uses the Mini in the iPad and Mac computer lineups. The company even unveiled iPod Mini models in the past. So it's not so shocking to see an iPhone 12 Mini, even though this suffix has taken several years to reach the smartphone lineup. The company will likely keep the iPhone 12 Pro and Pro Max suffixes for the upcoming models with 6.1-inch and 6.7-inches. These names were introduced last year with the iPhone 11 lineup.
A14 Bionic, 5G connectivity, 60Hz refresh rate and smaller notch
All the new iPhone will debut with the company's first 5nm chipset the Apple A14 Bionic. The gains in performance are incremental, but we can expect a massive boost in energy consumption. Apart from the power-efficient chipset, they will also be the first iPhones to surf on the blazing fast speeds of 5G networks.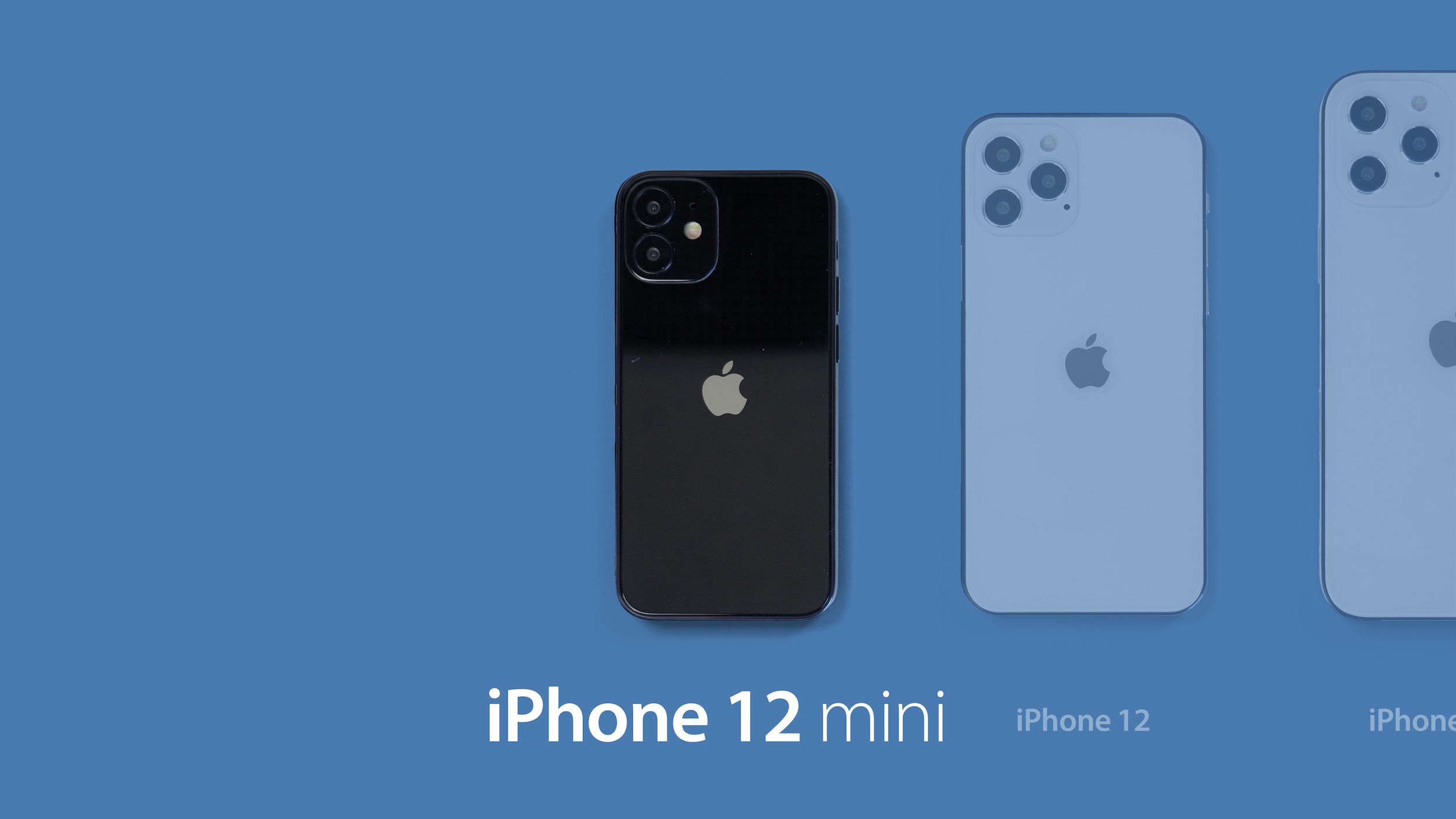 Unfortunately, Apple will not surf on recent trends like that one asking for high-refresh rate displays. All the new iPhones will pack 60Hz refresh rate OLED screens. However, they are said to sport smaller notches to allow more status icon at the display's top. It will be the first time we see the company making adjustments in the wide notch introduced with the iPhone X. Unfortunately, the new devices are said to not come with a charging brick. This certainly will enrage some users.