The market of foldable smartphones, for now, seems to be under Samsung's belt. However, there still room for surprises like the Motorola RAZR 5G. The device comes as an upgrade for the 2019's foldable device. It's a device that comes with an appeal for the nostalgia, but the specs aren't so impressive. Despite this, Motorola is betting high on this handset by increasing its availability to several markets. Now, the company officially teased the launch of the new foldable phone to India. Interestingly enough, the company will also be bringing a plethora of new products.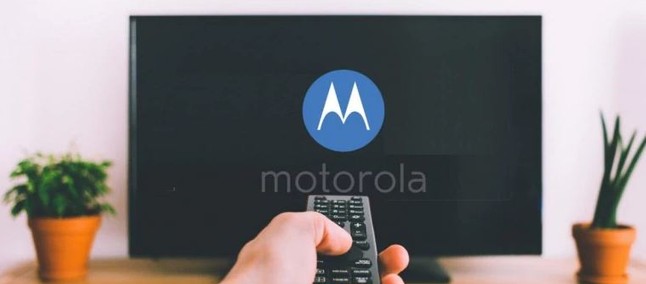 Motorola announced the good news through its Twitter account. The company shared a video to build the hype for the new 5G foldable smartphone. The teaser also suggests other products like a smart TV and a refrigerator. So we're not just seeing an event that will bring a new foldable smartphone, but a big event that will introduce a huge plethora of products from Motorola in India. It's interesting to see the company expanding its business in the emerging market with products that are, in certain way, unconventional for all those that we're used to see Motorola's name just on smartphones.
Imagine the farthest that technology could go today and then, some more. That's Motorola. Going beyond the ordinary to give you the extraordinary. Stay tuned! pic.twitter.com/uxITyYe74t

Gizchina News of the week

— Motorola India (@motorolaindia) September 27, 2020
Motorola RAZR 5G is a mid-range foldable handset
Motorola's event will happen a few days before Diwali festival season. For that reason, Motorola is trying to get all the attention before the event. Interestingly enough, the premium handset announcement comes just a few weeks after Moto G9 and Moto E7 Plus arrival. In counterpart to these devices, the Moto RAZR 5G has a whopping price tag of $1,399. We don't expect it to be cheaper in India, so the company is confident that the device will sell well despite all its shortcomings and expensive price tag. Under the hood, the Motorola RAZR 5G brings a Snapdragon 765G which is Qualcomm's first Snapdragon mid-range chipset to come with 5G connectivity. At least it comes with 8GB of RAM and 256GB of Internal Storage, which makes it more future proof. It's not on par with the Galaxy Z Fold 2, for example, but it still is a decent handset for those looking for a nostalgic foldable handset. One of the biggest downsizes is that htis phone ships with a 2,800mAh battery.
Despite the teaser, the company didn't reveal a specific date for the launch of the new products. We just know that they're expected to come before Diwali season. It's interesting to see Motorola trying to expand its presence in India, we're just curious to see how the company will perform against pretty stablished brands.