Samsung is not the only one who is planning to delve into the fold-able space. Currently pioneering the motorized camera revolution, Oppo had filed patents for fold-able smartphone designs. The patents were filed with WIPO (World Intellectual Property Organisation) on 22nd March 2018 under the names 'Rotation Mechanism and Foldable Mobile Terminal' and 'Hinge assembly, rotation mechanism and foldable mobile terminal'. The patents were published back on April 6, 2018, just a month after they were filed. This was due to Oppo asking WIPO for an 'early-publication'.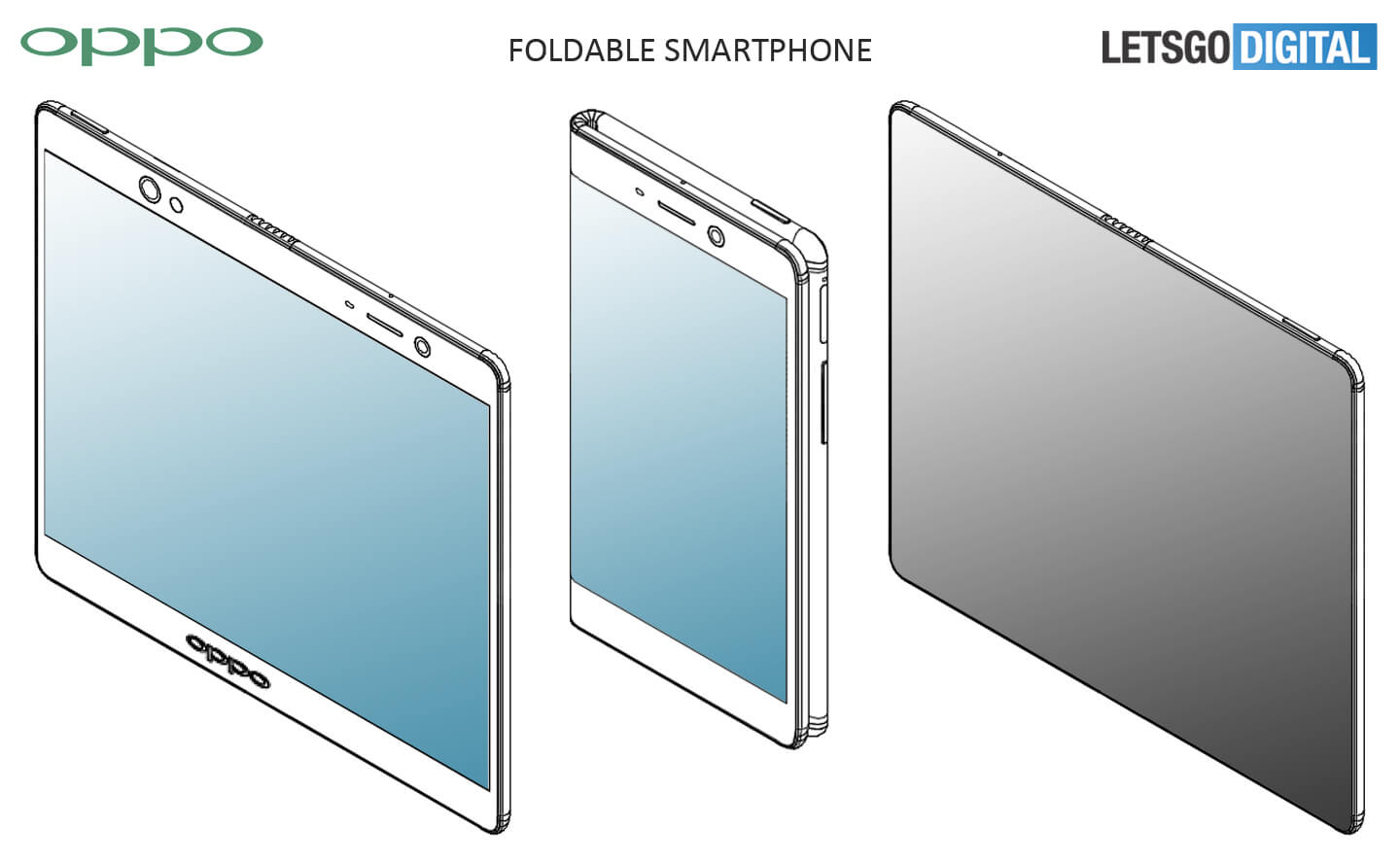 Both the patents deal with fold-able designs but have different approaches to it. One of the approaches mentioned makes the use of a single large flexible display that is in a folded position outside the phone. A rotating mechanism is in place to open and close the phone. If open, the phone looks very much like a tablet.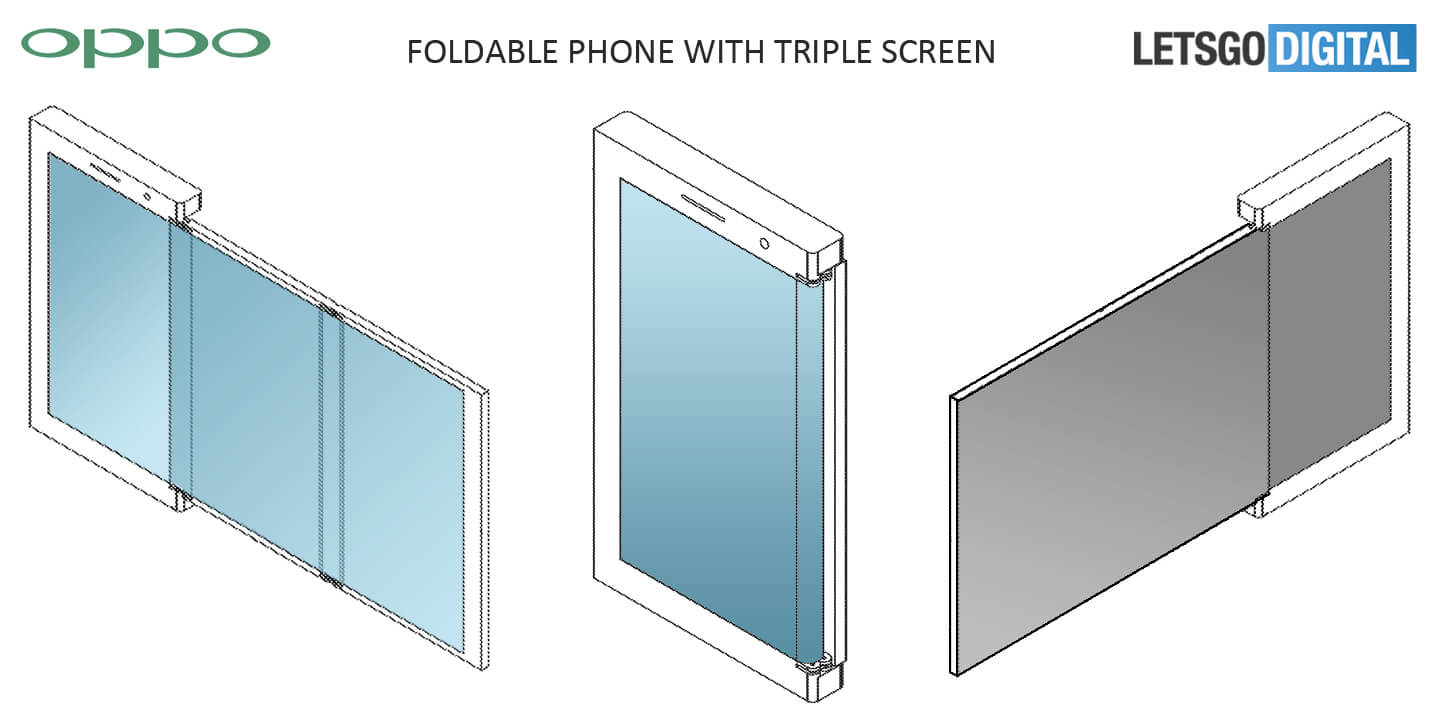 Another patent published on 22nd February 2018 details the use of three displays which can be folded back into one display. A swivel hinge is used to facilitate the same. Magnets are used to keep the three displays together when folded. The first part of the display is the thickest and houses all the major components including the camera module while the 3rd part houses the microphone and speaker.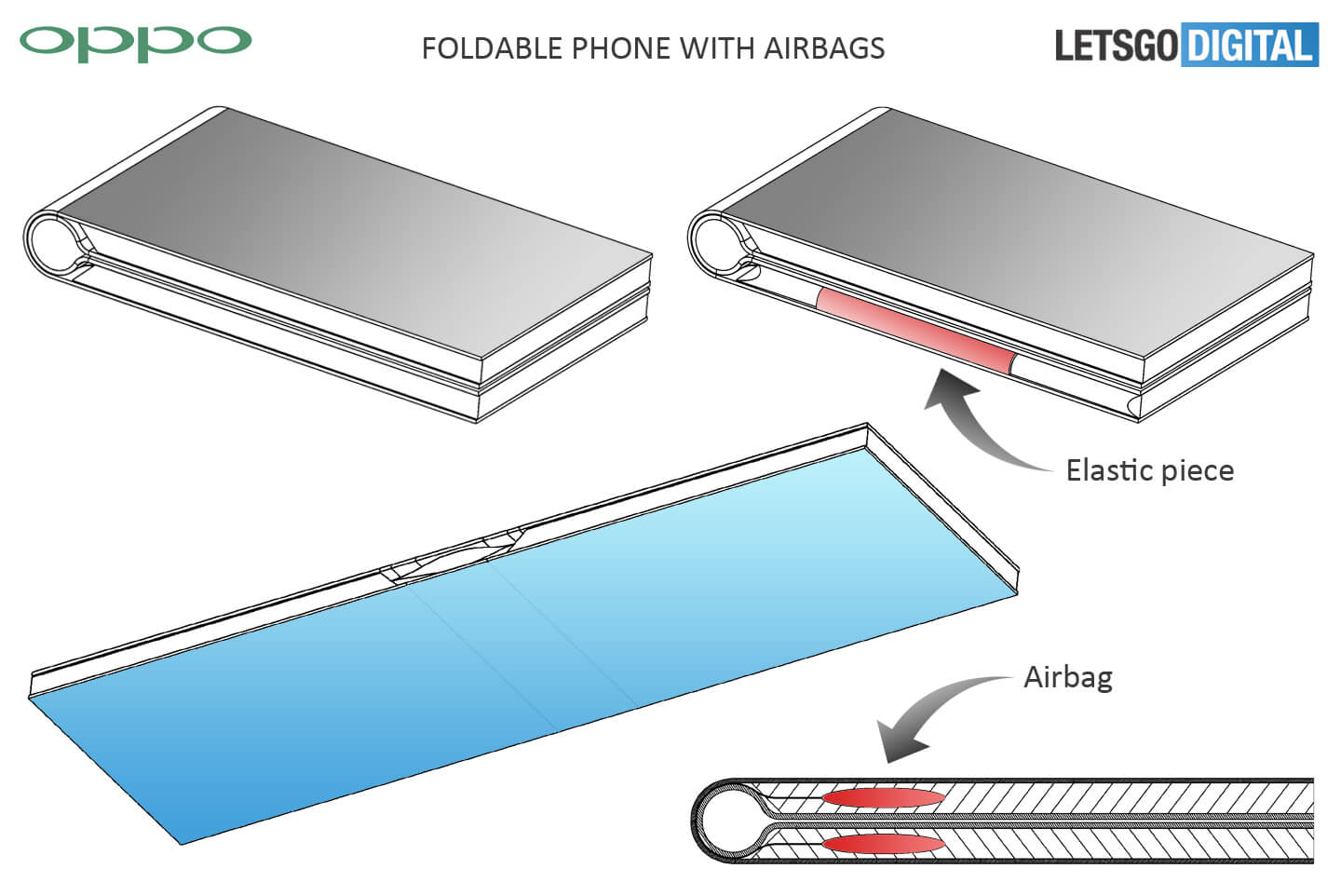 There is one more patent that deals with a fold-able design but follows a more common approach. This design is reminiscent of the flip phones of yore. The problem is that frequent opening and closing would lead to wear and tear of the display over time. To solve this issue, Oppo has designed a structure that has airbags in it. I could not get my hands on the patent so I am not sure how the mechanism would work.
All in all, it seems like Oppo has another innovation up their sleeve. Stay tuned for more!