LG was among the very first smartphone manufacturers to introduce a smartphone with a dual camera, it was in early 2011 when the LG Optimus 3D was introduced, it took until 2016 before the double camera became a real trend. Once again LG belonged to the forefront, with the LG G5, the Korean manufacturer introduced the first dual camera with a standard lens and a 135˚ wide-angle lens.
Meanwhile, we are no longer looking at three or even four cameras. The Nokia 9 PureView even seems to be equipped with five camera lenses at the rear. But it can get even crazier, because LG Electronics has patented a smartphone with no less than sixteen camera lenses! No triple, quad or penta camera, but a hexadecimal camera to capture images from different angles.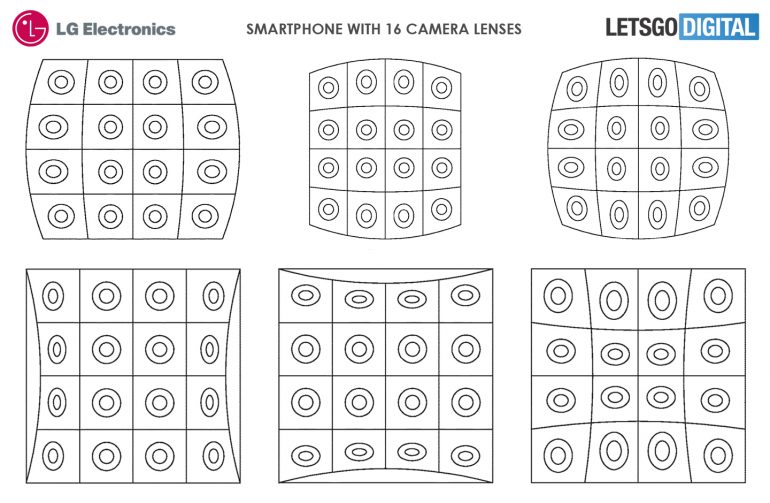 LG smartphone camera with 16 lenses
On 20 November 2018, LG Electronics received a patent from the USPTO (United States Patent and Trademark Office) for a smartphone camera with 16 lenses that are set up in a matrix setup.
Gizchina News of the week
The lenses are placed in a certain curvature within the matrix arrangement, so that the different lenses can make photographs from multiple perspectives. There are several photo scenarios possible. For example, the user can choose one specific lens to take a photo.
In addition, it is possible to take a photo with multiple lenses at the same time. You can then choose the best photo from a series, but it is also possible to combine photos taken at the same time by different lenses into a moving image. You can also select a head of a person or object, after which you can turn it into almost any desired position.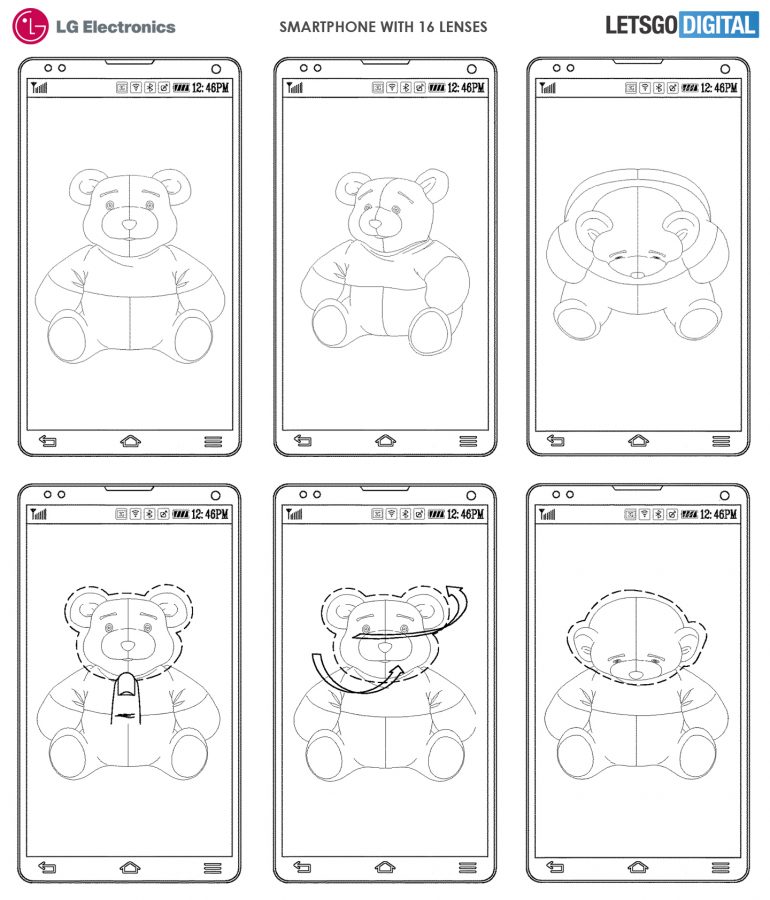 On the back of this LG smartphone, a flash and a 'mirror' are placed beside the camera. The mirror works with the rear camera to allow the users to photograph themselves in a self-portrait mode.
Iit is mentioned that the main camera provides better image quality than the front camera. By making self-portraits with the main camera, higher quality selfies can be shot.