We're seeing some of the economic negative effects caused by the ongoing COVID-19 pandemic through the first quarterly reports of 2020. Today, Foxconn shared its bit. According to the manufacturer, it has hit a two-decade low in Q1 this year. The reason? Foxconn was forced to cease its operations in China amidst the Coronavirus pandemic. Moreover, the demand from key customers such as Apple decreased exponentially. The report states a net profit of $70.3 million. That is a massive 90% drop year-on-year and it's the lowest figure shared by Foxconn since Q1 2000.
Gizchina News of the week
Despite the negative results experienced in the first three months of 2020, the company expects a surge in Q2. According to its statement, Foxconn predicts that its business will stabilize in Q2. All of its factories have reopened in China. According to its forecasts, the company will hit a two-digit growth in Q2. Of course, this still isn't enough for a Year over year increase. Actually, the company expects to see another drop on its year-over-year result but it shouldn't be as bad as Q1.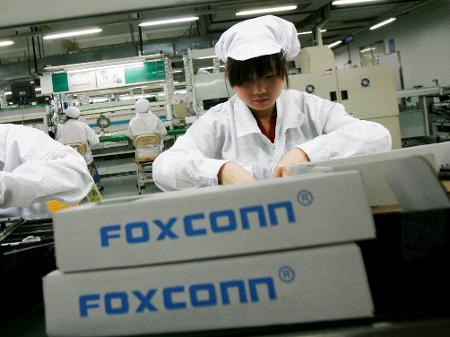 Foxconn chairman predicts yearly revenue growth of more than 10% for the enterprise and computing divisions. However, this isn't very optimistic especially if we consider the weak demand. This particular factor will continue in the coming months since several customers have less purchasing power as a direct effect of the ongoing pandemic.