Today Xiaomi's Redmi revealed the cheapest 5G smartphone in the form of Redmi 10X. The handset represents a whole new beginning for the popularization of 5G since the company was able to bring the new connectivity standard to the sub $250 range. Apart from the 5G, the new handset also comes with an AMOLED display which is also another achievement on this price point. The new handset can easily justify, Lei Jun's recent statement that points out that until the end of the year, Xiaomi will stop producing 4G smartphones for China. The last barrier was bringing the new connectivity to cheap Redmi phones, and the Redmi 10X featuring MediaTek Dimensity 820 proves that we'll be able to see Redmi Note phones with 5G connectivity pretty soon.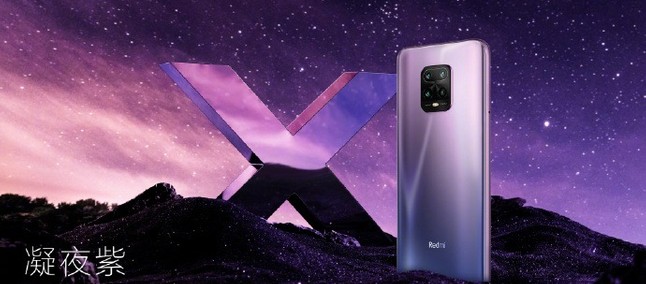 The Redmi 10X proves that 5G smartphones can reach all market segments
Besides its efforts to expand its 5G smartphones portfolio the company also has started pre-research on 6G along with the development of satellite internet. In a recent interview made by Xinhua, Lei Jun, co-founder, and CEO of Xiaomi confirmed some of his company's future plans. He also mentioned some of the difficulties faced by them due to the ongoing COVID-19 pandemic. According to the executive, the 5G will revolutionize the industry with applications like 4K and 8K conferencing, cloud gaming (game streaming), and auto-pilot. For that reason, the company will ensure a huge portfolio of Redmi phones with 5G to ramp up the adaptation.
Gizchina News of the week
When it comes to the COVID-19 casualties, the company had its supply chain severely affected. For that reason, it was our to 5G handsets in warehouses. As a result, Xiaomi had to subsidize factories for 250M Yuan to increase the production of 5G smartphones. However, the company will recover by stopping the production of 4G devices in China. Therefore, the Chinese firm will have enough resources to spend in the 5G phones. The company is also focusing in new devices with ground-breaking technology and IoT devices. Last but not least, the company will work with the Chinese government to build a solid disaster warning system. Moreover, it will work in other public service systems thanks to the new doors. Everything will be made thanks to 5G capabilities.
Xiaomi will invest in 6G development, just like Huawei did when 5G was just a concept
Unfortunately, he didn't give many details regarding 6G. However, he states that Xiaomi already started the pre-research on the next network generation. Moreover, the company will work to develop solid satellite internet technologies in the future.