Samsung "disclosed" the Galaxy Z Fold 2 earlier this month during Galaxy Unpacked event. However, we didn't get many details about the handset as the stars of the event were clearly the Galaxy Note 20 series. The actual launch of the Galaxy Z Fold 2 will happen on September 2. Now, new reports came from The Elec giving us details about the foldable phone's production. According to the report, most of the units will still be produced by the plant in Gumi, South Korea. However, over 20% of the volume will be handled by Samsung's factory in Vietnam and a smaller percentage will be manufactured in Brazil.
Samsung plans to produce between 700,000 and 800,000 units. However, this strongly depends on how well the Galaxy Z Fold2 will do in the market. For now, the company estimates between 140,000 to 200,000 units will be made at the Vietnamese plant. When it comes to Brazil, the company will start production as soon as the next month. However, the country will push forward just a few thousand units this year. However, it's unclear if the Brazilian units are meant for the local market. After all, Brazil has huge import taxes for phones manufactured abroad.
Gizchina News of the week
The Korean firm will launch the new foldable flagship in two colors: Black and Mystic Bronze. However, the company will prepare more units of the latter. The hero color for August Galaxy Unpacked proved to be a hit. The Mystic Bronze colored Galaxy Watch3, Galaxy Buds Live, and Galaxy Note20 have sold like hotcakes. Samsung is also preparing a third Thom Browne special edition and it will be made in Vietnam. This factory will use the experience acquired with the manufacture of the Galaxy Z Flip.
Galaxy Z Fold2 specification
The device flaunts a 7.6-inch Ultra-Thin Glass Display with a 120Hz refresh rate and  2213×1689 pixels resolution. The phone also has a distinct aspect ratio, which is closer to a square. In other words, the bottom side is longer. Well, if putting simply, the screen is 13.5% larger than the older one. Thankfully the company removed the ugly cutout or notch for the camera. Instead, we have a more elegant and less intrusive punch-hole.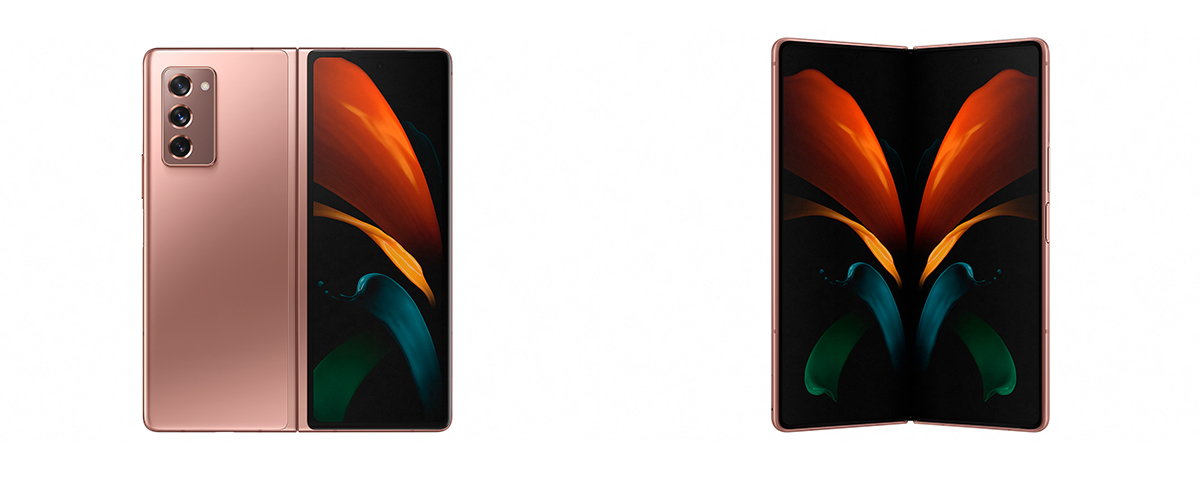 The phone comes with an Adaptive Flex mode for hands-free photo and video capture. Wireless DeX is also among the phone's highlights. The feature was announced with the Note 20, is present on the Fold, and will eventually roll out to older Galaxy phones. The new foldable phone also brings a 4,500mAh battery which is a great improvement for the foldable smartphone scene.