Not all MIUI features are told to us during the presentation of new versions of Xiaomi's user interface. Fortunately, third-party developers and ordinary users are very attentive to the details, so nothing will pass by them unnoticed. Here are four MIUI features that might have passed you by.
MIUI floating windows
It's unlikely that true fans of the company have not noticed the Floating Windows feature, but there are still almost certainly those who are unfamiliar with it. It is implemented in MIUI competently and is enabled by default. Go to the Recent menu, press and hold an app, and then tap the button to open it in a floating window, or tap Floating windows in the action center to select the desired app.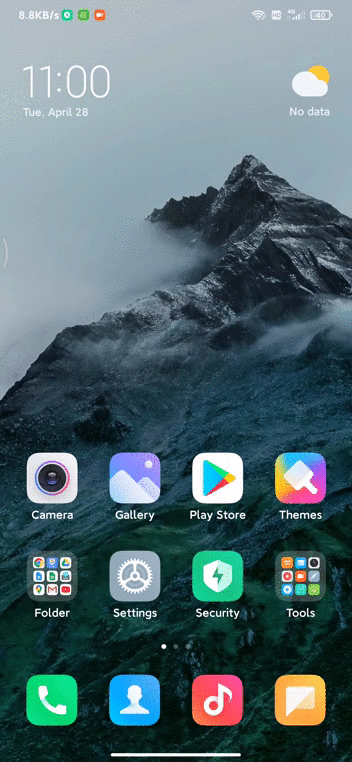 You can use full-screen navigation gestures if your device supports them, go into the app, swipe up from the bottom of the screen to the very corner, and simply reset. If you wish, you should familiarize yourself with the animated guide, which can be found in the "Settings" – "Special functions" – "Floating window" section.
virtual personality
The virtual identity feature allows a user to protect their personal information on any website or application by creating a virtual identity rather than using their unique user ID. This feature is great for those who are afraid of surveillance and the fact that their identity can be identified where it is not desirable.
This feature debuted in MIUI 12. You can activate it in Settings – Privacy Protection – Special Permissions – Virtual ID Management.
Gizchina News of the week
Scanner
Did you know that you can scan photos, documents, etc. and translate or do something with them using the native application? MIUI has a stock app that allows you to do these things without having to install a third-party utility. It can also scan QR codes.
Hide full screen indicator
Perhaps you think the full-screen indicator strip is unnecessary? If so, here's a way to hide it. Go to "Main Settings" – "System Navigation" and enable the "Hide Full Screen Indicator" option to get rid of it. If you don't know how to access your home settings; just press and hold the start button and it will appear, or via Settings – Home Screen.
It is worth mentioning that Xiaomi has recently released a new version of its popular user interface – MIUI 13. Several smartphones have already received the stable version of the update. The company says that the new version is fast and more stable than ever before. Also, the Chinese manufacturer considers this system as the most special MIUI in history.