In recent times, HTC has been in the news for its rumored VR headset called Vive Eclipse and HTC U11 smartphone. The Taiwanese consumer electronics company has announced that its consolidated revenue for September 2017 hit NT$ 6.51 billion (US$215 million). Recall that as at August 2017, the company recorded NT$ 3,00 billion which is less than half of what it has in September. In spite of this, its Year-On-Year (YoY) records show 30% decline. This revenue may not be unrelated to its recent Google Pixel 2 shipments which HTC manufactures. In addition, the reduction of the price of its Vive VR Headset may have also contributed.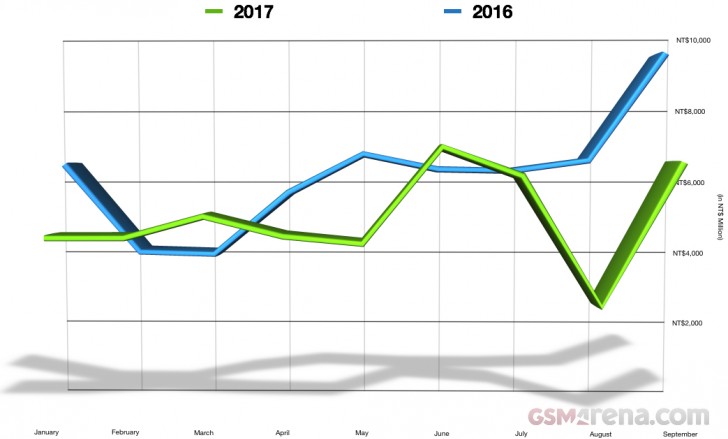 Year to date this company has seen total revenues of NT$ 46.3 billion, which represents a 17% decline Year-On-Year. The Taiwanese manufacturing giant is set to launch HTC U11 Plus which will be its first smartphone to use the 18:9 aspect ratio display with minimal bezels. This launch, as well as other devices which will be released, may ensure that it finishes the year strong.
Note that the figures in this article are unaudited numbers, HTC will publish audited numbers with the quarterly results.