The tablet industry has taken a real hit in recent times and its sales are going from bad to worse. Recent reports have it that tablet sales hit a record low last quarter as it shipped only 33 million units. According to the latest data from IDC, the global tablet shipments in the first quarter of 2018 fell by 11.7% year-on-year. iPads fared pretty well by achieving 28.8% market share, its highest in four years. After the recent scare that Google may be abandoning Android Tablets which turned out to be a false alarm, Samsung Galaxy Tab A is edging closer to being released.
Gizchina News of the week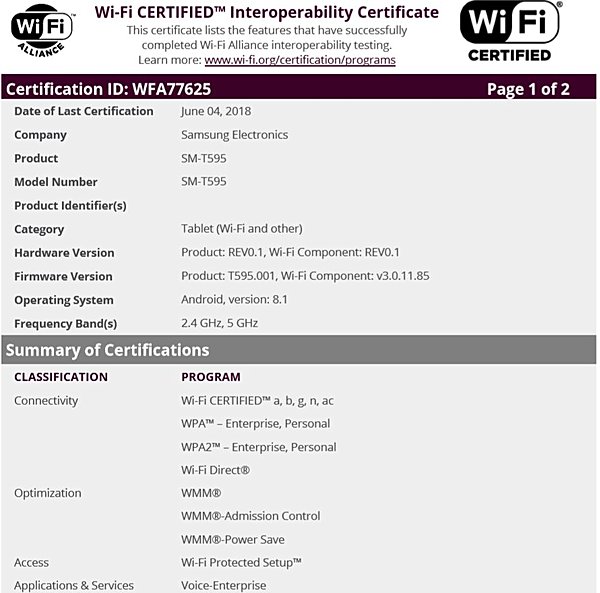 A few days ago, Samsung Galaxy Tab A2 XI got Bluetooth certification, now, its the Galaxy Tab A (2018) has arrived WiFi Alliance. From WiFi Alliance official website, we can see that the Galaxy Tab A 10.1 (2018) will run on Android 8.1 which is the expected system for most new devices. The arrival of Bluetooth certification and WiFi certification suggests that the arrival of this tablet is imminent.