OnePlus is all about speed, whether it's about the speed user gets on the user interface or the charging speed. But this time, OnePlus 8 and 8 Pro failed to impress in some segments. No doubt it came with top-notch specifications including Snapdragon 865 chip paired with 12GB LPDDR5 RAM, and up to 256GB UFS 3.0+. Not only this, but we also got 120Hz display for a buttery smooth experience and IP68 rating. However, in the charging speeds, they were Okay-ish. Do keep in mind, that I am calling it Okay-ish because this is OnePlus not Apple.
Xiaomi Mi 10 Pro features 50W fast charging, while Huawei P40 series and Honor 30 series allows up to 40W charging. Whereas, Oppo Find X2 and Find X2 Pro features 65W SuperVOOC 2.0. While OnePlus 8 and 8 Pro came with 30W cable fast charging. But we have amazing news, that will make OnePlus next phone probably OnePlus 8T faster than ever!
As you know Oppo, Realme & OnePlus comes under a one single parent company called China's BBK Electronics company. They are often known to share charging technologies. And this time we might see the 65W charging tech that first debuted on Oppo Reno Ace, on the next generation OnePlus.
Gizchina News of the week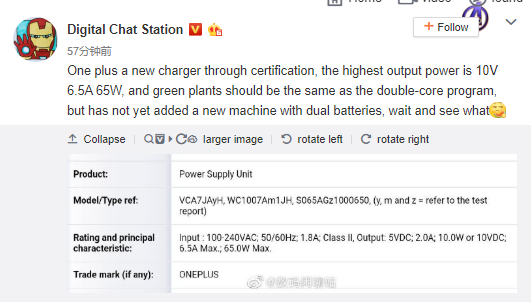 A 65W fast charger has received approved from the TUV Rheinland certification platform. The report suggests model numbers VCA7JAH, WC10007A1JH, and S065AG, supporting a maximum output of 6.5A at 10V. Talking about the charging speeds, the 65W charging on the Find X2 Pro charged can charge a  4,260 mAh battery to 95% in just 30 minutes. Compared to OnePlus 8 Pro,  its 4,510 mAh battery is charged from 0 to 63% in half an hour via 30W fast charging.
But Will That Kill The Battery?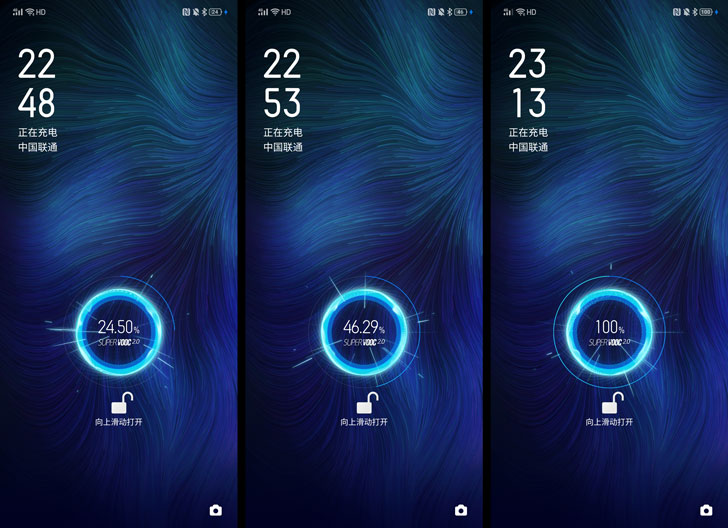 An average consumer right now must be thinking, hey a 65W charger will destroy my phone's battery life! Battery life shortens due to excessive heat. For that, similar to the method used in Reno Ace, the OnePlus 8T/OnePlus 9 will use a dual-cell design that ensures that the device doesn't get overheated.  Also, the TUV Rheinland certificate certifies the safety standard compliance meaning the device is safe from exploding. For now, we will see the OnePlus Z mid-range device in July. While OnePlus 8T with 65W fast charging technology may launch later this year.
Read Also: XIAOMI'S FUTURE NOTCH-KILLING SMARTPHONE WITH UNDER-DISPLAY CAMERA